Ever since I published A PIRATE'S WIFE FOR ME last month, a lot of you have been asking when the first four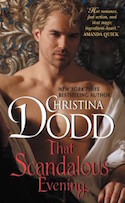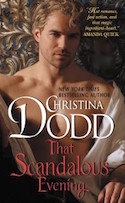 Governess Brides books would be out in eBook. We have been working on it, and now — they are!
Here's a list of the twelve books in the series in order with the links to the sites. They are all (except MY FAIR TEMPTRESS) also available in paperback at your favorite local bookstore or online, and THAT SCANDALOUS EVENING has a beautiful new cover! Haven't read the Governess Brides series? It's my longest and most popular historical series. Find out why!