Autographing at Poisoned Pen Bookstore
This fabulous autographing is over, but I left signed books behind at The Poisoned Pen. They ship both across the U.S. and internationally. Give them a call at (480) 947-2974 or you can order online. Want one of my lavender sachets with your Christina Dodd book purchase? Make sure you ask the bookseller if they have any left, and to include one with your mailing.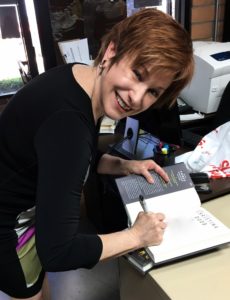 I'd love to welcome you as one of my newsletter friends. You'll enjoy book updates, book sales, surveys, and humorous insights to the writing life. Join!