Thank you to everyone who wrote to congratulate me on thirty years of publication, and thank you for celebrating with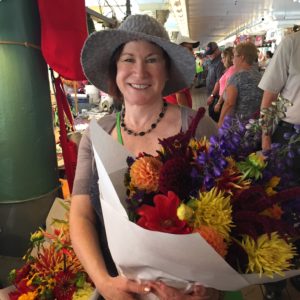 me by entering the contests for books, lavender sachets and Barnes and Noble gift certificates.
Congratulations to our three newsletter winners:
Third Prize: Rosie from Louisville, KY
Second Prize: Karin from Big Island, VA
Grand Prize: Silvia from Galt, CA
Congratulations to the Facebook contest winner: Carol from Troy, MI
Congratulations to the Instagram contest winner: Michele from Spokane, WA
The winners have received their prizes.
On February 2, 1990, I received the call telling me my first book, CANDLE IN THE WINDOW, had been accepted for publication. Since then I've written and published 58 full-length novels, eight short stories and seven novellas in suspense, paranormal and historical. I've written articles, given interviews to magazines, podcasts and TV, and had my photo taken a million times, almost always with my eyes shut. I've had so much fun meeting you at autographings and reading your correspondence!
If you're not already a newsletter friend, what are you waiting for? I'd love to welcome you as a newsletter friend. You'll enjoy book updates, book sales, surveys, and humorous insights to the writing life. Join!