I was interviewed in The Big Thrill (International Thriller Writers Magazine) and it was. A Big Thrill, I mean. We spoke about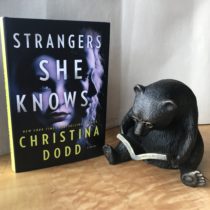 STRANGERS SHE KNOWS and the Cape Charade series and here are a few highlights of the interview:
Dodd, who will be celebrating her 30th year as a writer in February 2020, has written 57 books to date, including 17 romantic suspense novels, seven straight suspense stories, and nine paranormal romances. But the unconventional and rules-breaking author, who aims to write at least 2,000 words a day, says she was not an overnight success. It was her 19th book that hit the New York Times bestseller list. "The difference between talent and success is hard work. I worked very, very hard," Dodd says. "And I like the job. I love telling stories and this is what I do best."
and
Dodd is active on social media and enjoys talking to readers online. Her approach to building the sizable audience she has today has involved sharing parts of herself…and rolling out an e-newsletter which supplies information about her books, her journey, and her writing processes. That e-newsletter, which was launched more than 14 years ago, continues to attract readers and aspiring authors from far and wide.
To read the whole Big Thrill interview, click here.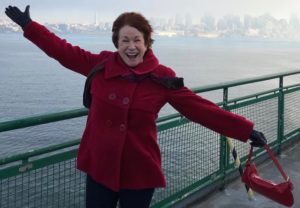 To join my newsletter for book updates, book sales, surveys, and humorous insights to the writing life,click here.
My printable book list sorted by genre/series/in order. 
 My Books by Series list with clickable covers.