Now! DEAD GIRL RUNNING is out in mass market (pocket-sized) paperback and with reduced ebook prices,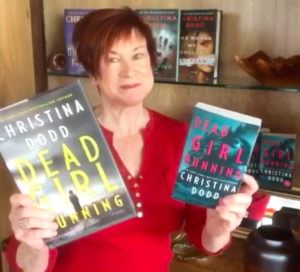 and as a bonus includes HARD TO KILL, the short story that introduces you to Kellen Adams! Get it now from your favorite bookseller or order online at:
You remember the original trade paperback cover; gray and yellow, with a woman's still figure looking out to the horizon. In the larger format, the image was effective, but think about a rack of mass market suspense in your local grocery store; it's a mad jumble of colors and words.
My publisher wanted a cover change that would catch the eye and appeal to a new group of readers. In this video I show both covers and explain the differences.
I'd love to have you as a newsletter friend. Join now!
Printable booklist (Updated)
Books by Series