Good News for Audiobook Readers!
Love audiobooks? Good news; I'm delighted to announce I sold my entire booklist to the magnificent Brilliance Audio! Over the next year and a half, forty titles will be recorded and published, including my novellas and short stories. Even better, Brilliance has allowed me to pick the narrators, and as each book is released, they are providing audio clips for you. Click the link to listen free to the first chapters and see what you think of my choices!
Out now!
The Complete Bella Terra Series
The Governess Brides Series (in progress)

The complete Darkness Chosen series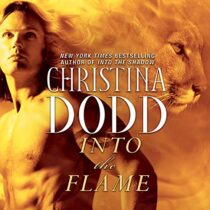 SCENT OF DARKNESS

Would you like audiobook news delivered directly to your inbox? Sign up here! I'd love to welcome you as a newsletter friend.
Upcoming!
MY FAIR TEMPTRESS / Governess Brides 7/6/21
STORM OF VISIONS/Chosen Ones / 7/27/21
IN BED WITH THE DUKE/Governess Brides/ 8/3/21
STORM OF SHADOWS / Chosen Ones / 8/17/21
SOME ENCHANTED EVENING/ Lost Princesses 8/20/21
TAKEN BY THE PRINCE/ Governess Brides/9/7/21
THE BAREFOOT PRINCESS / Lost Princesses/ 9/14/21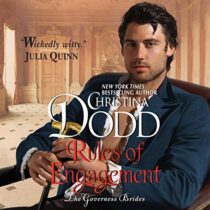 CHAINS OF ICE / Chosen Ones / 9/21/21
A WELL PLEASURED LADY / Well Pleasured / 10/5/21
A PIRATE'S WIFE FOR ME / Governess Brides 10/5/21
THE PRINCE KIDNAPS A BRIDE / Governess Brides 10/12/21
SMUGGLER'S CAPTIVE BRIDE / 11/2/21
THIRD SUITOR / Governess Brides / 11/2/21
A WELL FAVORED GENTLEMAN / Well Pleasured / 11/2/21
CHAINS OF FIRE / Chosen Ones / 10/19/21
WILDER / Chosen Ones / 11/16/21
LADY IN BLACK / 11/16/21
THE RUNAWAY PRINCESS/Princess Series / 11/30/2021
SOMEDAY MY PRINCE /Princess Series/1/4/2022
GABRIEL'S GIFT / Lost Hearts / TBD
KIDNAPPED / ONCE UPON A PILLOW / TBD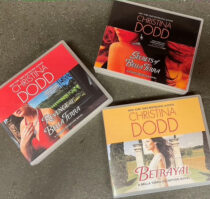 THE LISTENER / Virtue Falls / TBD

LOVE NEVER DIES / Virtue Falls / TBD

THE WATCHER / Virtue Falls / TBD

UNDER THE KILT / WELL PLEASURED / TBD

WILD TEXAS ROSE / TBD 

Audio book page; a complete viewing of all Christina Dodd books currently published in audio.

Want to follow the fascinating process of re-designing the IN MY WILDEST DREAMS cover? Read!

Read an interview with audiobook voice talent Khristine Hvam!

Updated Printable book list sorted by genre/series/in order.

Books by Series list with clickable covers.