Liberty Bay Books/You Can Run, But You Can't Hide Book Tour
My first appearance for DEAD GIRL RUNNING will be: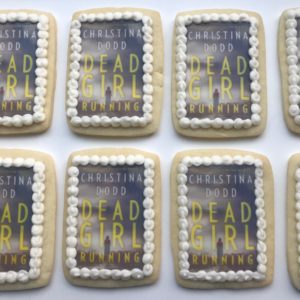 April 21st at 3pm
Liberty Bay Books
18881 Front Street NE
Poulsbo, WA 98370
360-779-5909

I'll chat about the usual: the stone circle, the tree house, the three-armed cover and, oh yes, DEAD GIRL RUNNING. I'll answer all your questions except weight, age and social security number, and sign your books. And…lavender sachets! Bookmarks!! DEAD GIRL RUNNING cookies!!!

(Whispers) This is before the official launch date, so call 360-779-5909 or click here to pre-order your copy, because you won't find DEAD GIRL RUNNING anywhere else. And…it's on sale for 20% off! Come with your questions and comments. You know we're going to have a good time!

If you'd like an autographed, personalized copy of DEAD GIRL RUNNING, Liberty Bay Books is glad to ship! Call 360-779-5909 and make your order, or order online. They tell me they have copies of the Virtue Falls series, too. I'd love to sign for you.

There are more appearances in cities in the U.S. and Canada! Sign up for my newsletterto get all the news delivered to your inbox, and mark your calendars!