May Book Specials for You
Hurray, hurray, the first of May,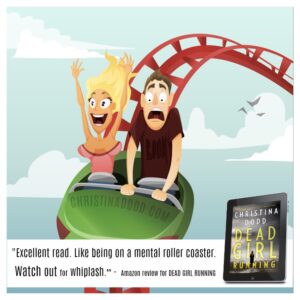 Outdoor reading starts today!
That's not quite how I first heard that poem–the original activity referred to was very different 😁—but my version is a great way to introduce you to these great book sales on the first two titles of the Cape Charade series.
DEAD GIRL RUNNING
I have three confessions:
1. I've got the scar of a gunshot on my forehead.
2. Amnesia erased a year of my life.
3. My name is Kellen Adams…and that's half a lie.
Discount price: $3.99
E-Book
Paper:
Digital Audio
HARD TO KILL      
When Army Captain Kellen Adams receives a job offer that sounds too good to be true, she finds herself balanced between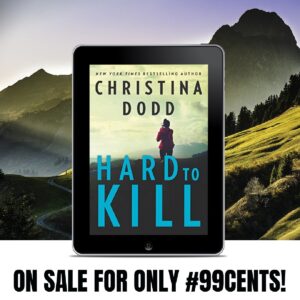 fascination and fear. All she has to do is break a code and find a long lost treasure…or die trying.
Discount price: $0.99

E-Book

Digital Audio

Christina Dodd downloadable/printable book list sorted by genre/series/in order.

Christina Dodd Books by Series. Click covers to read excepts, listen to audiobook chapters and find buy links.

Put more fun in your life Join Christina's mailing list!