New cover for RULES OF ENGAGEMENT!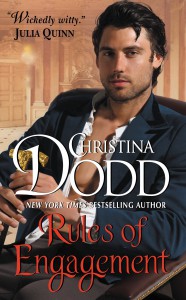 RULES OF ENGAGEMENT, the third book in my Governess Brides series, is out in ebook with a brand-new cover! Get it for Kindle, Nook, Kobo, Apple Books, GooglePlay  or in paperback with the classic cover from Amazon, Barnes and Noble, Indiebound, Books-a-Million or from your favorite local bookseller.

With eleven full-length novels and one novella, Governess Brides is my longest running historical romance series. Have you read them all? Visit the Governess Brides page or download my printable book list for all my books sorted by genre, series and in order.