What Do You Think?
Thanks to you, the brand-new Christina Dodd website is up! You voted on the color scheme and following your advice, the Writerspace team led by Cissy created our website.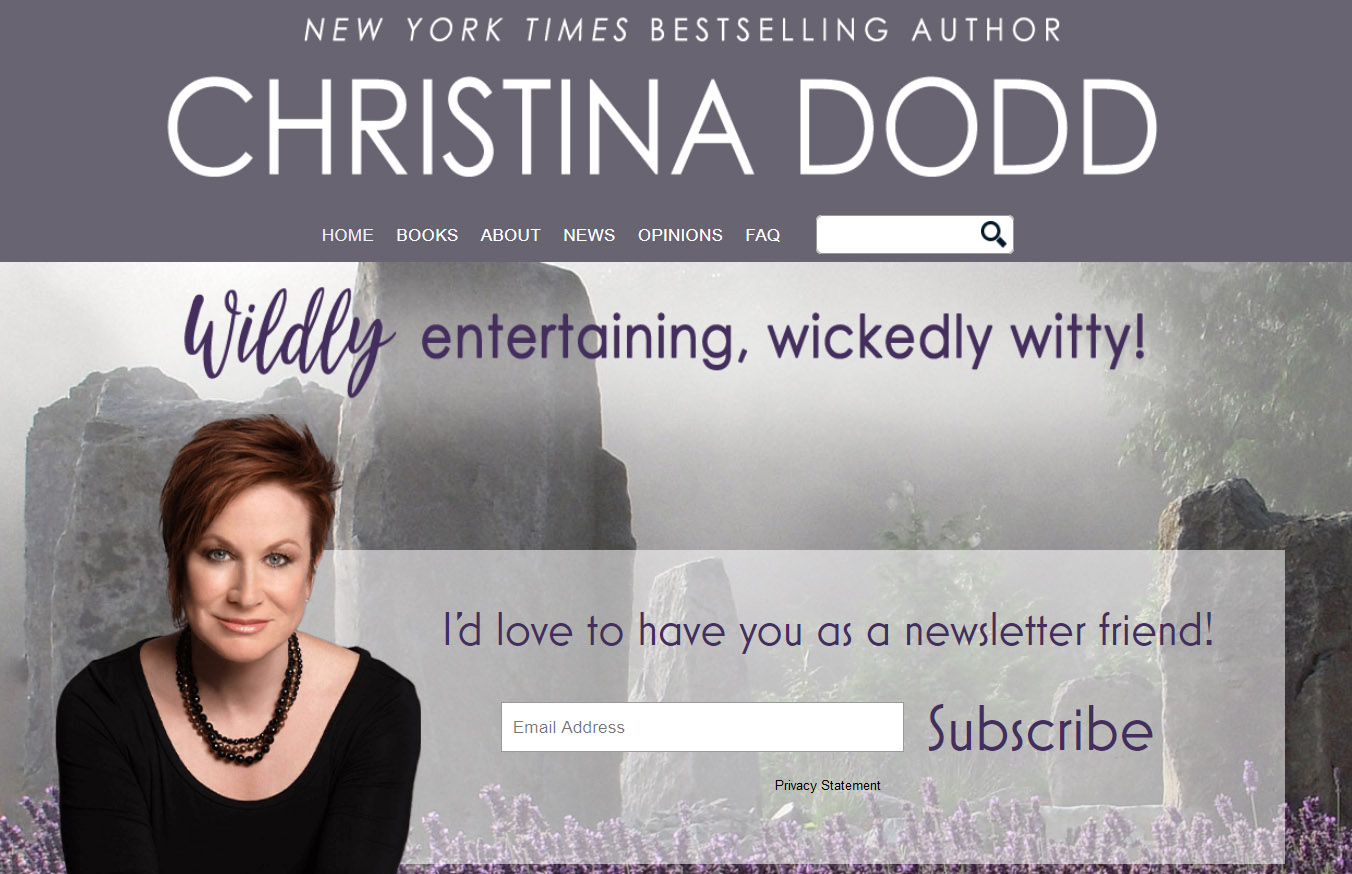 Highlights to check out:
Of course, the website is perfect… HAHAHAHA!! Possibly not. With the 59 full-length books, a bunch of short stories and novellas, articles, bio, recipes, videos…imagine the huge margin for error.
Cissy has gone through the website.
I've gone through the website.
A few treasured and dedicated members of my Reviewers' Club scoured every inch of it, and recently my darling newsletter friends let us know what they found.
We've all lost the ability to remember our names, much less see typos and broken links.
I'd consider it a huge favor if you'd:
Look over the new website.
When the website survey pops up, follow the link, take the survey, tell us what you think, and use the comment box to let us know about any typos or broken links. If you have suggestions for elements you'd like to see, we're listening.
Or you can click this link and report issues and give your opinions. Thank you! We are listening!
Most of all, enjoy the new, refreshing, lavender-themed website.