At last! STORM OF VISIONS: the Chosen Ones is in audiobook!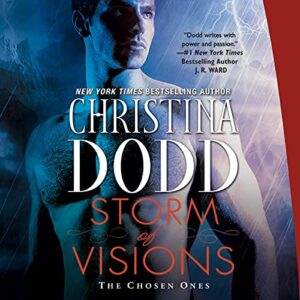 When the world was young, twins were born. One brought light to a dark world; the other, darkness and danger. Their powers could not be denied, and they gathered others around them, men and women destined to use their gifts for good or evil. Today, their descendants walk the earth as the Chosen … and the ultimate battle is about to begin.
Jacqueline Vargha has always run from her gift. Now Caleb D'Angelo forces his way into her life, demands his place as her lover, and insists she take her place as one of the Chosen. She flees, he pursues, but she can no longer deny her visions, or the dangerous man who is her downfall … and her destiny.
Listen to the first chapter and read an excerpt!
Digital Audio
"A star in any genre! Christina Dodd writes with power and passion—and always leaves me satisfied!"— J.R. Ward, author of the Black Dagger Brotherhood
STORM OF VISIONS is also available in ebook:
At the time of this writing, STORM OF VISIONS is available in paperback, but shortages in paper and printers are rapidly eroding the supply of older titles.
Read the paranormal Chosen Ones series in order:
STORM OF VISIONS
STORM OF SHADOWS
CHAINS OF ICE
CHAINS OF FIRE 
STONE ANGEL (a novella)
WILDER
If you're not already a newsletter friend, what are you waiting for? I'd love to welcome you. You'll enjoy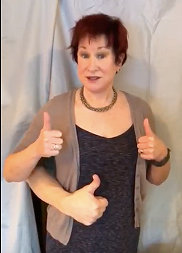 book updates, book sales, surveys, and humorous insights to the writing life. Join!
Christina Dodd downloadable/printable book list sorted by genre/series/in order.
Christina Dodd Books by Series. Click covers to read excepts, listen to audiobook chapters and find buy links.
Speaking of paranormal, read: