Today! INTO THE FLAME in audiobook!
            Firebird would never forget this day. The day she discovered her family had lied to her. The day she'd discovered the truth.
            Now, finding herself in the safe, familiar setting of the place she had always called home, she hugged her baby, her Aleksandr, and in a steady voice that surely belonged to a stranger, she asked, "Why didn't you tell me that I'm adopted? That I'm not related to you? To any of you?" She looked right at  the woman she had always believed to be her mother. At Zorana. "Why didn't you tell me I'm not your child?"
            Her father had the guts to look bewildered.
            Her brothers exchanged glances, the kind she'd seen so many times before, the one that said, She must have cramps.
            The other people in the tiny living room—her brothers' women, the strange man she had yet to meet—looked the way people do when they've fallen into an emotional episode they would just as soon avoid.
            But her mother…oh, yes. Her mother sat pale, frozen, wide-eyed…guilty.— INTO THE FLAME, out today in audiobook! Listen to a sample chapter. 
And with the audiobook publication of INTO THE FLAME,, the Darkness Chosen series is complete. The titles are:
SCENT OF DARKNESS ($2.99 in ebook)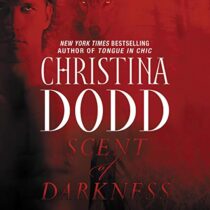 WILDER FAMILY HALLOWEEN (Read it free on my website)

All titles are also available in ebook. With the printing crisis, not all titles are in paperback.

Updated Printable book list sorted by genre/series/in order.

Books by Series list with clickable covers.

If you're not already a newsletter friend, what are you waiting for? I'd love to welcome you . You'll enjoy book updates, book sales, surveys, and humorous insights to the writing life. Join!