Win a copy of WRONG ALIBI!
My publisher and Goodreads are running a contest for advanced reading copies of WRONG ALIBI, out December 29. Be the first on your block to read it! Enter here.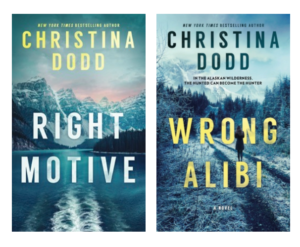 While you're on Goodreads, make sure you put RIGHT MOTIVE (coming November 1) and WRONG ALIBI on your to-read list. That way you'll receive notice about any further contests. If you'd like, send me a Goodreads friend request.

Sadly, because the arc is a paper copy, the contest is U.S. only.

Read a RIGHT MOTIVE excerpt here.

Watch and download the WRONG ALIBI video here. It's lovely!

Trade Paperback

E-Book

Digital Audio

Hardcover

I'd love to welcome you as a newsletter friend. You'll enjoy book updates, book sales, surveys, and humorous insights to the writing life. Join!