Results of the Christina Dodd Christmas Music Survey
I posted a fun and silly holiday survey for you: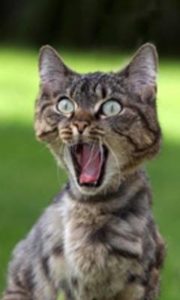 Survey! When is the appropriate time to start playing Christmas music?
What a popular survey it was! (The new poll: Favorite Title for My Next Book) I took a screen shot of the Christmas Music results and posted it below. Your wise and funny comments ranged from sensible to panicked. Here are a few of the highlights!
— I used to have to listen to it daily for years every November and December. I'm good with everything but the Chipmunks. If I never hear "Alvin" yelled again in my life, I'll die in peace!
— Please tell me that it is only July!!!! I don't have time for the fall holidays right now.
— I start thinking Christmas in June. I hate letting it all creep up on me as it stresses me out big time. I'm not done, yet, but I have a good handle on it and a plan for the rest!
— I am finally ready for Christmas, Christmas 1990 that is. Yes, I'm a little behind. Happens every year. I think, Christmas, plenty of time, I'll do a little every day. Then all of a sudden, ACK ! It's almost here ! I can't believe it. I guess I'll never learn.
— With such a lot of lovely Christmas music you have to start before December — but let's get the turkey off the table first!
— I have somewhere between 50 /100 -Christmas CDs. I play them when I'm sad.
— My husband has been playing Christmas and other music at home while I read and sports are muted on the TV. It's appropriate for us!
— Can I hide under a blanket and watch Christmas movies 24/7 until it's all over??
— After Thanksgiving, but also for about a week in July. Did I say that? Oh, no.
— I actually like to play it while cleaning the house year around. It is soothing and makes it feel like less than a chore since I can not be in bad mood when listening to it
— I like holiday music but I want my Monster Mash without Rudolph, please and thank you. 🙂
— After Thanksgiving dinner. Before dessert.
— Can we have a button for "I already get your newsletter". I do not want to put my name down again, but it seems rude not to write your name down. (From Christina: No guilt! I'm thrilled when you're on my mailing list and you're not rude when you don't put your name down. That's for the folks who are on the page and would like to join. I'm thrilled about that, too!) 
— I would preferred that this did not start until Dec. 1st…when you hear the same music over, and over, it gets really annoying. AND I LOVE CHRISTMAS.
— I truly do listen to it year round. It's soothing, inspiring, funny and full of great memories.
— I think "around Thanksgiving" is appropriate, especially since it moves every year, but if it makes folks happy they should start whenever they want!
— Whenever you want. I say if listening to Christmas music makes you happy then do it!
— My vote is for after Thanksgiving, in public. But what you do in your own home is up to you!! (As in, Kenny Chesney's All I Want For Christmas Is A Real Good Tan is a 365 day a year song!!)
Over the years, I have related to every one of theses responses. I've cringed at some Christmas music (when you've heard The Twelve Days of Christmas once, that is sufficient,) and in July, I've watched "White Christmas" and sung along. I tend to spend the month of December in a state of mild panic, especially during the wrapping stage. I have bought gifts in July…I think…maybe once. Most of all, I love that philosophy; if Christmas music makes you happy, then play it!
Whatever holiday you celebrate, I hope you're warm, healthy, prosperous, close to friends and family, enjoying the music of your choice, and you have a good book in your hand.
Christina Dodd
New York Times bestselling author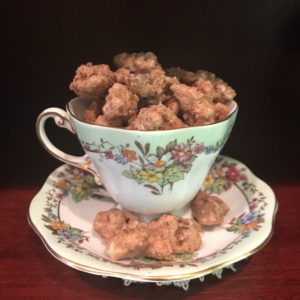 Need an easy sweet recipe for the holidays? Here's the
Recipe for my mother's candied walnuts