"There are no functional families." — Bumper Sticker
Some of the greatest wisdoms are found on bumper stickers, and IMO, this is the greatest. It's nice to know that as we stumble around trying to maintain relationships with people we've got nothing in common with except upbringing and DNA, everyone else is doing the same, and we're all having varying amounts of success. Everybody had good and bad times with their sisters. I'm one of three daughters, the youngest by nine and eleven years, which put me in the position of being almost an only child, and I have to say, sisters…man. Sisters.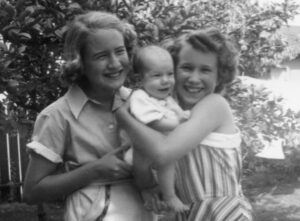 There's a reason why so many women's fiction books are written about sisters, and they all pose the question; Is the struggle to maintain a relationship with someone who's related to you by an accident of birth worth the sweat and heartache?
 I always loved stories and my mother read to me all the time, but it was Phyllis, my oldest sister, who took me to the library, shoved a book into my six-year-old hand and said, "Read this. You'll like it."
The book was Laura Ingalls Wilder's LITTLE HOUSE IN THE BIG WOODS, and I did like it. I loved it. I loved the whole Little House series and read them all so quickly the librarians seem to worry I'd outpaced my reading abilities. No, my reading abilities grew as I made my way through the series. After I married, The Husband bought me the whole series in hardcover as a gift, the original price is $5.95, and as you can see, it's been well read by our children, our children's friends, The Husband and me.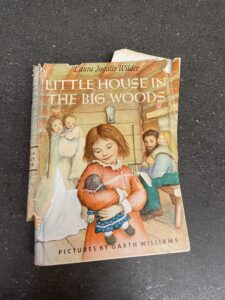 The next bookish thing Phyllis did for me was buy me a cookbook. In fact, she bought me an entire set of cookbooks. This might have been because after graduating, getting my own place and getting married, it became clear to everyone I couldn't cook. I wasn't merely bad at it; I actually cooked my first cookbook. On the cover, you can see the scar of the electric coil.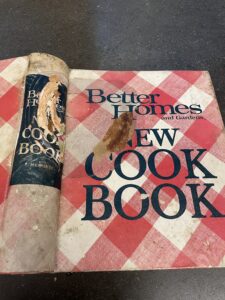 Phyllis purchased The Woman's Day Encyclopedia of Cookery (used, obviously, it was a big investment.) That unique set of cookbooks covered everything about cooking: cooking techniques, different cuisines, ingredients (their history and use), and of course recipes. I read those books, and I learned to cook.
I was once told that when you love someone dearly, it's because you're like them. And if you hate someone bitterly, it's because you're like them. I suspect that goes double for sisters. Although Phyllis is gone now, it's pleasant to remember love and the good times, and the kindness and patience she showed to her young sister, and that she helped gift me with two important and beloved skills, reading and cooking. Thank you, Phyllis.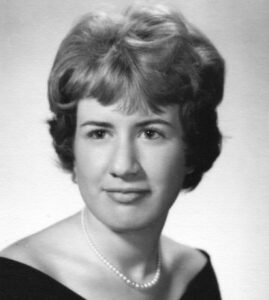 I like to write about families. I draw from my own experience (good and bad) and what I see around me to create real and dysfunctional and loving families. The writing helps me think through my own relationships, and my mail tells me that sometimes I speak directly to the heart of everyone who struggles to keep those blood-kin ties operative. May I present this quote, a lovely reminder of how random our family relationships really are:
Family is just accident…. They don't mean to get on your nerves. They don't even mean to be your family, they just are. — Marsha Norman
Suggested Christina Dodd reading involving family relationships:
Suspense
Paranormal
Historical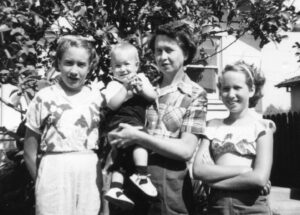 Resource: Updated Christina Dodd Printable book list sorted by genre/series/in order.
Search the Christina Dodd Books by Series list with clickable covers.
I'd love to have you as a newsletter friend. Join now and receive a free Virtue Falls short story, THE WATCHER!