Poll Demo
The Wilders love Halloween. Of course! This warm, loving, Darkness Chosen family loves to celebrate with friends and they never, ever discuss that time when they didn't need to wear costumes to be scary. (More info about the Darkness Chosen series: https://www.christinadodd.com/genre/darkness-chosen/ )
This Halloween, as always, Darkness Chosen fans are reading WILDER FAMILY HALLOWEEN free on my website. This year, there's one slight difference — instead of the iconic orange cover with the black lettering, I'm changing it to…Well, to whichever cover you like best. Here are your three choices: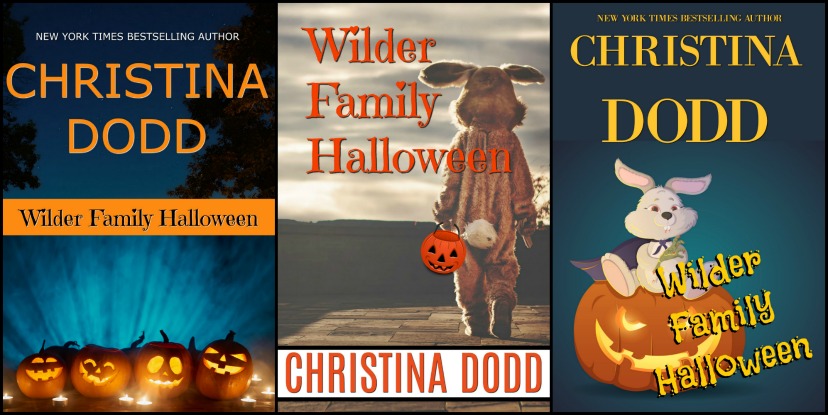 ---
Read the story https://www.christinadodd.com/book/wilder-family-halloween-a-darkness-chosen-epilogue/ It's short, fun and won't take you long (warning! Spoilers if you haven't read the books!) Then click the link to the survey (for your convenience, I included the link at the bottom of the story) and choose your favorite cover. Thank you for helping; we need to get this new cover up on my website and the online stores right away!
While you're on the Christina Dodd website, please accept my invitation to join my newsletter. My newsletter readers always know the best stuff: book sales, new book releases and fun book surveys like this one. We're a large and lovely group, and I'd love to have you on the list!I https://www.christinadodd.com/newsletter/