FAQ
Q. How do I keep up-to-date on book releases, reviews, and other news?
A: The best ways for you to stay current with my book news are:
—My mailing list: I always always always tell you about book sales and new releases. I'm open, friendly, chatty (read a sample newsletter.) Newsletter friends are eligible to enter my Reviewers' Club contest to win an early, free copy of my next book for the chance to review it. And you get a free short story, THE WATCHER. Join now!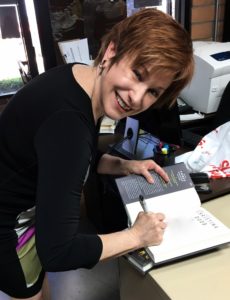 —Bookbub: You don't have time for chatty, you simply want a brief notice about new releases. Bookbub always sends.
— Goodreads: Sends a new book notice and highlights the authors you follow!
— Amazon sends notices about new releases, reprints and sales, although on their own schedule.
So join, follow, read, enjoy!
— Christina
Q: What are your newest releases?
Out now, POINT LAST SEEN in eBook, trade paperback, hardcover and audiobook!
When Elle washed up on a lonely beach, she was already dead. Loner Adam Ramsdell found and revived her. Now she can't remember who she is, how she got in the cold waters of the Pacific or whose fingers squeezed those bruises around her throat. She fears every friendly face is a mask, every kind word a lie. With amnesia that leaves her unsure of her own past—could the killer be staring her in the face?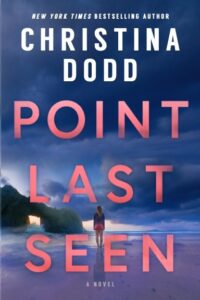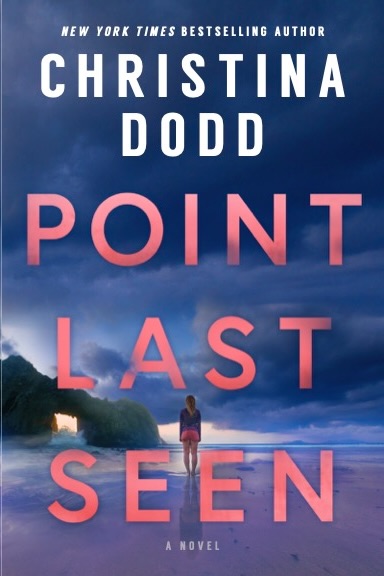 In March, WRONG ALIBI was released in the larger format mass market paperback. (In the Alaskan wilderness, the hunted can become the hunter.) You'd enjoy the introductory short story, RIGHT MOTIVE (It's just another Tuesday in Rockin, Alaska: one bear cub, two Bigfoot sightings, three corrupt law officers…)
Exciting news: Brilliance Audio is recording my backlist! Out now: the Bella Terra series, the Darkness Chosen series, the Governess Brides series, the Chosen Ones series, the Lost Princesses series, the Well Pleasured series, LADY IN BLACK and A DARK AND STORMY NIGHT/Virtue Falls. These titles join the other already-recorded audiobooks. Here's the complete listed sorted by genre.
Upcoming in 2023
In January, WELCOME TO GOTHIC, will be released as an audio exclusive.
On March 7, 2023, the newest Christina Dodd stand-alone thriller, FORGET WHAT YOU KNOW, will be released in eBook, trade paperback, hardcover and audiobook.
POINT LAST SEEN, WELCOME TO GOTHIC and FORGET WHAT YOU KNOW are stand-alone stories in the Last Seen in Gothic series, set in the small village of Gothic on California's glorious Big Sur coastline.
Want to know when your favorite audiobooks will be out? Here's the audiobook schedule. Join my mailing list to keep up with every new release!
— Christina
Q. What's the Cape Charade suspense series about?
A: I've waited eight years to write Kellen Adams's story and I want every reader to see with her eyes, struggle with her memories (and lack of them), and live in her action scenes. Her experiences with marriage, the military and day-to-day life aren't unique to her, and she speaks to the growth of every woman.
I wrote both the Virtue Falls and Cape Charade series and set them amid Washington's Olympic Peninsula, where tourists and locals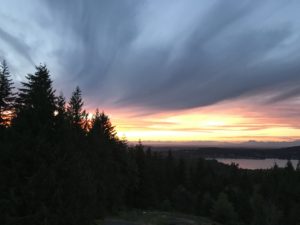 experience the beach, the mountains, the whales, the biking, the boating, the roaring Pacific storms. There are moments of absolute peace when the only things that matter are the beating of your own heart and the sunset glow across the sky. Both series have their roots in my Bella Terra series. I'm doing what I do best, which is develop an expanding world with memorable characters: misfits, snappy old ladies, murderers, psychopaths, women who face the most terrible challenges and rise to conquer every obstacle and their own fears, and one eccentric waitress named Rainbow.
All your new book questions answered!
— Christina
Q. Will you write any more historicals or paranormals?
A: I'm currently under contract for contemporary suspense, but I loved writing historicals and paranormals (and they're all suspense plots!), and I never say never.
If you'd like delve deeper into the paranormals, please visit the paranormal section of my website where you can read excerpts and discover how I came up with the ideas.
If you're a historical fan, all the books and series are listed on the historical page.
No matter what you read, remember — the most important Christina Dodd website book pages are:
The Downloadable/Printable book list sorted by genre, series and in order.
The more expansive "Books by Series," with covers and excerpts.
— Christina
Q. Thank you for sharing your husband's projects. What is he up to this summer?
A: :sigh: Heaven only knows.
Summer 2021 started with a greenhouse (How to Grow a $730 Tomato.)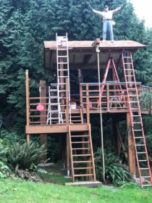 He's finished the walk from the house to the stone circle and the star in the stone circle. (Video:The project explained.)
The treehouse and zipline are finished. (Video: Me on the zipline. The Husband calls this, "The Woman Who Could Scream.)
The 700 lavender plants are blooming, but some older plants need to be replaced, so I know he'll tear them out and plant new ones. (Video: Lavender, Bees, Stone Circle.)
Fingers crossed that in 2022 he'll at last do the fountain I've been wanting (I'm not holding my breath.) If you want to keep up with The Husband and the stuff he does for "fun," please join my mailing list. You'll get a free short story download, and a lot of laughter in your inbox.
— Christina
Q. Where do you get your ideas?
A: I get ideas everywhere — from the news, movies, books, friends, songs. There are so many ideas and not enough time to write all the books I want to write. For a humorous look at the question, here's my take on the process.
Here's a glimpse on how I built Virtue Falls.
The Darkness Chosen idea originated with one of my favorite movies.
The Chosen Ones came while I wasn't paying attention to writing at all.
— Christina
Q. How do you decide which stories to write?
A: Let me tell you about how I conceived the idea for my contemporary suspense series, the Lost Hearts series. There are so many contemporary ideas to be found! In the newspaper, on television, and in real life. The idea sprang to life when I heard about a couple who adopted a family of six children from the ages of seventeen years to six months. I knew that each one of the children would have different conflicts about losing their biological parents — for instance, the oldest might understand what had happened, the middle children might feel abandoned, and the baby wouldn't remember any other life.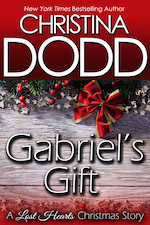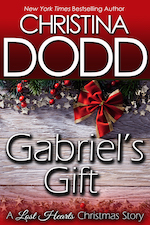 From there, it was a short leap to the concept of a family who were separated from, not only their parents, but each other. I knew they would search for each other. I knew they would want to discover what happened to their parents. And I knew they would want to find a sense of belonging and true love.
As the trilogy progresses, each story ends with a clue about who the heroine of the next book will be, and partially solves the mystery of what happened to separate their family. The Lost Hearts series includes:
JUST THE WAY YOU ARE
ALMOST LIKE BEING IN LOVE
CLOSE TO YOU
Gabriel's story is DANGER IN A RED DRESS (The Fortune Hunters #4)
GABRIEL'S GIFT: a Lost Hearts epilogue
— Christina
Q. Can I get a list of your books listed in series order?
A: Here's the Downloadable/Printable book list sorted by genre, series and in order and the more expansive "Books by Series," page.
— Christina
Q. How do you keep your ideas fresh and avoid traveling over well-worn territory?
A: Story situations become clichés because they're the tales people want to hear over and over. When I start a book, I try to think of the stories I've enjoyed, and use that as a basis for the plot, giving it my own twist and my own characters. 
— Christina
Q. What advice do you give aspiring writers?
A: The best way to learn to write is to sit down and do it. For my articles on writing, I suggest: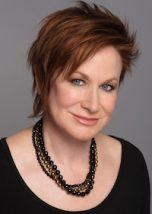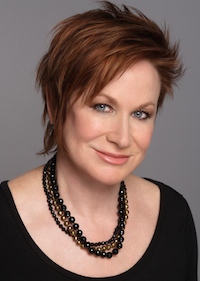 — The Best Way To Write A Book (Imagine that, I have an opinion.)
— How Many of My Characters are Based on Real People?

— My Brief and Random Writing Tips
— The Nuts and Bolts of Writing Sex
— You might also want to check out my bio to see how long it took me to get published (hint: a long time.)
Best of Luck!
Christina