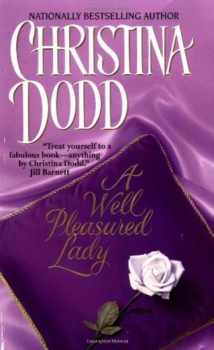 Well Pleasured #1
February 15, 2022
HarperCollins
Available in: Audio, e-Book (reprint)
A Well Pleasured Lady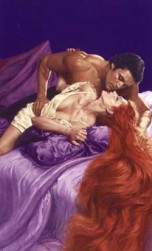 Prim, plain, desperately virtuous Lady Mary Fairchild stared at the seductive gentleman and wondered — did he remember the elements of the night they met? Surely not. In the ten years since, she had abandoned her youthful impetuousness and transformed herself into a housekeeper — disguising her beauty beneath a servant's dour clothing determined to conquer the passions of the past.
But Sebastian Durant, Viscount Whitfield, did recognize her as a Fairchild, one of his family's bitter enemies. When he demanded her help recovering a stolen diary, she dared not refuse him. When he proposed they masquerade as a betrothed couple, loyalty forced her to agree. And when the restraint between them shattered and pleasure became an obsession, Mary had to trust a powerful man who could send her to the gallows … or love her through eternity.
"Wickedly witty," — Julia Quinn, author of Bridgerton
Listen to an audio excerpt:
A WELL PLEASURED LADY was my first book with a new editor, and she let me write as much sex as I wanted any way I wanted. The result was an outcry that caught me by surprise. Some readers vociferously complained about the hero's aggressive sexuality and the forced seduction scene. Other readers vigorously defended the book. I let the story speak for itself, and A WELL PLEASURED LADY has gone to over twenty printings and is one of my all-time bestsellers. The story is not for the timid.
In A WELL PLEASURED LADY, the hero is driven by his need for revenge on the dissolute Fairchild family, and when he sees a chance to use one for his own purposes, he seizes it — and her.
SCOTLAND, 1793
The lips were the same. Broad, smooth, stretched over sharp white teeth that shone bright against his swarthy complexion. As he took the cup of tea from her, his smile deepened, and it reminded her of a street dog who had cornered an unwary kitten.
Her pulse had speeded up — well, really, how many women faced their executioner without a tremor? — but she efficiently poured the second cup of tea for her employer, Lady Valéry.
Surely he couldn't remember what she looked like. She had changed. She'd covered her curly hair with a housekeeper's mobcap. She'd exchanged a youngster's flare for fashion for an adult's dull good sense. She'd defeated the parade of volatile emotions which had led her into disaster.
Then he said it. "I remember you."
She froze. Hot liquid filled the cup and overflowed onto the saucer, then onto the tray before she came to her senses. Hastily she placed the teapot and reached for the towel she always carried.
Meanwhile, Lord Whitfield observed her closely. "You're Charles Fairchild's daughter."
Stunned, for she expected something considerably more dramatic, she looked him full in the face. "Charles Fairchild's —" Her finger came in contact with the bulging silver side of the teapot, and she jumped as the skin seared.
"Here." He grasped her wrist and guided her hand into the cream pitcher. "Milk's good for a burn."
As her fingers disappeared into the cool cream, Mary tried to think what a housekeeper would do in these circumstances. She couldn't leave her fingers in the pitcher. How improper. Yet he held her as firmly as a shackle, and she couldn't struggle. How undignified.
She wouldn't have thought it possible, but he looked even more menacing than he had ten years ago. Beneath his finely crafted frock coat, his shoulders rippled with muscle. His black hair, well streaked with silver, was long and pulled back with a simple ribbon. The style accentuated the harsh lines around his mouth and eyes and stripped his broad face of the softness a fashionable cut would have provided.
"Good heavens, Sebastian, I already told her we knew her true identity, and I'm glad I did." Lady Valéry sounded stern. "You frightened her half to death."
"But if you already told her, why was she frightened?"
He disciplined his voice, as if hoping to mask the menace he exuded, but Mary perceived the danger.
Using her most sensible tone, she replied, "You have a most aggressive attitude, Lord Whitfield."
He rocked back as if amazed by her accusation. "I have a most aggressive curiosity, Miss Fairchild."
"So you do, Sebastian." Lady Valéry's plucked brows rose in delicate inquiry. "Do you expect me to put that cream in my tea now?"
"Her hand is clean." Lord Whitfield lifted Mary's wrist and used his handkerchief to wipe the white film off her finger.
Mary wanted away from him. He stood so close his legs brushed her skirt, and he took up all the air to breathe. She didn't want to ask the question, but she knew she must, "Have we met?"
"I knew your father."
Mary's nerve failed her. Was it possible he hadn't recognized her, or was he toying with her? She wanted to peer into his mind, and at the same time shied away. She wanted to interrogate him, and at the same time feared his responses.
She wanted to run.
"You'd better sit," Lady Valéry said.
Mary seated herself. Her rigid corset would keep her from wilting and vigorous self-training kept her spine from touching the chair back.
"Look at me, girl," he instructed. "I want to see your face."
The trouble with that, of course, was that she would have to see his face, too. But a good housekeeper kept the guests happy.
Lifting her head, she stared straight at him and refused to let him intimidate her.
"Yes, you are Charles Fairchild's daughter," he said with evident satisfaction. "You have his look — except he never eyed anyone so coldly. Where did you learn that trick?"
She thought of several replies, all impertinent, and discarded them.
Somehow, Lord Whitfield must have known, and his voice got even gentler. "Want to tell me to knock off, do you? Well, you can't, you're the housekeeper. What's your name?"
In as courteous a tone as she could manage, she said, "Mary Fairchild, at your service."
"Miss Guinevere Mary Fairchild," Lord Whitfield corrected. "It is still 'Miss,' isn't it? You haven't wed as an escape from this onerous position, have you?"
"It is not onerous at all." Mary spared a smile for Lady Valéry. "I'm honored and grateful —"
But Lady Valéry interrupted. "I told you not to use that word. Do you think I don't know how many of my guests have tried to steal your services?"
"I have no wish to work for anyone else."
"Charlie was always loyal, too. But a wastrel, of course." Lord Whitfield sighed as if in sympathy. "He left you penniless, didn't he?"
Abruptly, mightily furious, Mary rose to her feet in one smooth movement and started toward the door.
She didn't know why she was angry. Men had said worse things to her in her tenure as housekeeper. But this man with his onyx eyes and his judgmental air grated.
Then his arm wrapped around her waist and he spun her so she faced Lady Valéry. He adjusted Mary, fitting them like two spoons in her own well-kept silverware drawer, and all else fled her mind. No one had dared hold the grande dame of housewifery for years upon years.
Did he understand what he dared? Did he realize the impact of one strong male body against her flesh where only the winds of desolation had swept? She wanted to strike out at him, to box his ears or pull his hair, anything to make him feel the pain of the constant, bone-chilling loneliness she'd accustomed herself to, and learned to live with.
Until now.
Please join my mailing list so I can notify you when my new titles are released!
back to Top