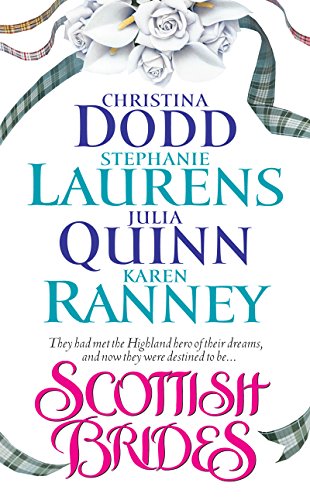 Well Pleasured
September 29, 2009

Available in: Paperback, e-Book
SCOTTISH BRIDES
Scottish Brides: "Under the Kilt"
Hadden Fairchild finds romance and adventure in the wild Scottish highlands as he chases down the legend of the Marriage Kilt … and Lady Andra MacNachtan.
You'll recognize Hadden from A WELL FAVORED GENTLEMAN! 🙂 and the audiobook of UNDER THE KILT is included free with the recording of A WELL FAVORED GENTLEMAN.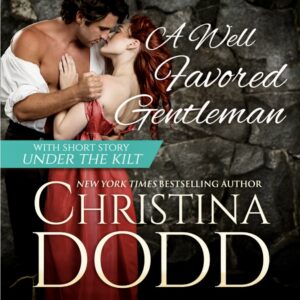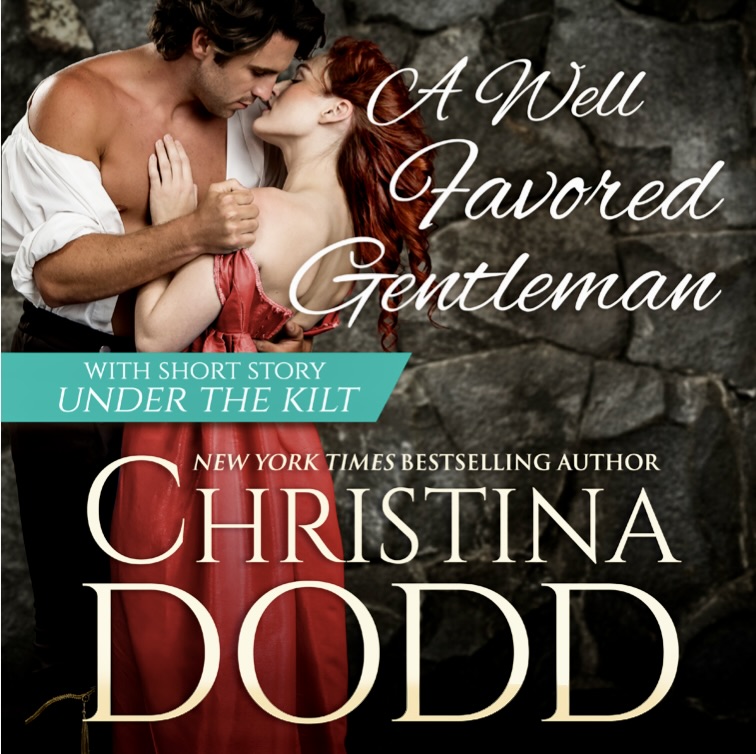 I knew I had a great title when my editor said, "Are you kidding? You can't name your story UNDER THE KILT! Don't you realize everyone will think you're referring to that old question, What does a Scotsman wear under his kilt?" Gosh, no. I never thought of that. ☺
UNDER THE KILT is Hadden Fairchild's story; Hadden was the brother from A WELL PLEASURED LADY, and a lot of readers wanted to know what happened to him. Here's your chance to find out.
Scotland 1805
Andra didn't quite hiss when she saw Hadden's broad shoulders propped against the mantle, but she allowed herself a puff of exasperation mixed with defensiveness.
He stood there, showing no signs of the hard journey, impeccably dressed in a jacket, trousers, cravat and waistcoat bearing the stamp of London sophistication. The man himself, big, brawn and hearty, gathered the fire's glow and magnified the light in the gleam of his blond hair, the warmth of his golden skin, and the luminescence of his heather-blue eyes.
Damn him. Did he have to challenge her with his stance, his vigor, and his obvious ability to make himself at home in her castle?
Sima put her hand in the middle of Andra's back, gave her a push, and Andra stumbled into the room and almost fell to her knees.
"Please," he said, his tone frightfully superior and his accent very English, "you don't have to kneel. A simple curtsy will serve."
Automatically she dropped into the common Highland intonation she hoped would annoy him. "Ye're insufferable."
"Aye." He could do a Scottish accent even broader than hers. "As bad as a lassie wi' no more guid sense than Fairie Puck."
He looked as if he should be more ornamental than useful, but he could do everything better than she could. Change a wheel, deliver a babe, dig a well, soothe a child's fears, write a letter, love a woman past any qualm … But she, Andra MacNachtan of the Highland MacNachtans, didn't have to stand here and have her face rubbed in his endless, exasperating competence. Just because her body recognized and welcomed him on a primal level, that did not mean she was his mate. This softness, this trembling, this desire to run to his arms and seek shelter there — these were nothing more than a wee bit of weakness at the sight of the man who had taught her passion. Never mind that he wordlessly commanded her; Andra MacNachtan was no one's fool, and she would not obey.
Shaking off her lassitude, she spoke, her voice weighted with insincerity. "Mr. Fairchild, how pleasant to have you visit us again. What brings you back to my corner of the Highlands, and so soon after your last visit?"
He straightened up, away from the mantel, and took a step toward her. "You lied to me."
back to Top