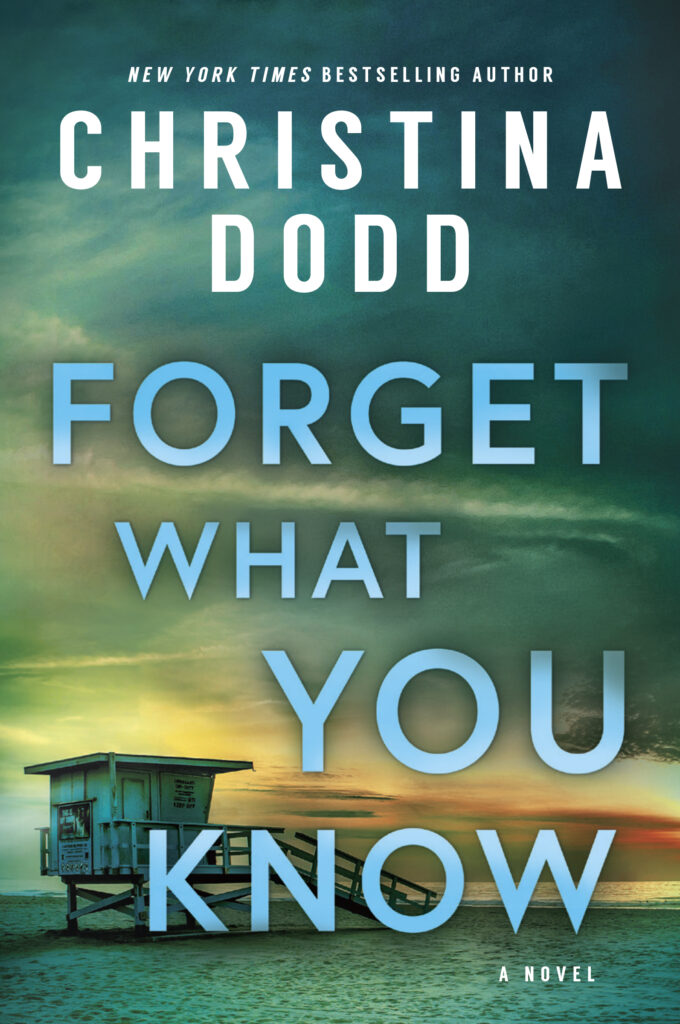 Last Seen in Gothic #2
March 7, 2023

ISBN-10: 1335453849
ISBN-13: 9781335453846
Available in: Hardcover, Paperback, Audio, e-Book, Trade Size
Forget What You Know
A submerged car is pulled from the bottom of the lake.  The driver has been shot in the back of the head and no other bodies are found.  Only the legendary Dragon's Heart remains inside.  When it rises to the surface, greedy collectors from around the world gather. They'll stop at nothing to gain possession of the priceless artifact, and only flower-breeder Zoey Phoenix, the unknowing heir, stands in their way…
Zoey remembers nothing about her early childhood; her mother's desire to leave those years behind never worried her…until she's almost killed in a hit and run and, days later, her mother disappears. Now Zoey fears her family secrets won't stay buried long.  She has no idea who almost killed her or why, but she's determined to unravel the dangerous truths of her past—before they claim her future.
Forget what you know…yet the past remembers.
FORGET WHAT YOU KNOW, a full-length thriller by New York Times bestseller Christina Dodd, coming March 07, 2023 in trade paper, eBook, hardcover and audiobook.
Pre-order your copy today!
Listen to an audio excerpt:
The San Francisco Flower Mart
San Francisco, California
"I want the flowers for my granddaughter's wedding. She's in college, he's in college, they've got a baby on the way, they don't have any money and tulips are her favorite." The elderly woman, bent and frail, looked tearfully at the colorful swathe of drooping petals.
Zoey Phoenix overheard a wisp of the conversation and stopped behind a cart of hydrangeas.
"They'll be okay this afternoon," the flower vendor said.
Zoey sneaked a glance at the tulips and winced. No, they won't. Although she acquitted him of lying for profit. Mostly he looked horrified about the onset of an old lady in tears.
"But the wedding's tomorrow morning!" the woman wailed.
The vendor's tag gave his name as Angel of Sunnyvale Nursery, and he couldn't stand to lie that much. "Sorry, lady. No way will they last that long."
The bent woman looked around the vast floor of the famed San Francisco Flower Mart, 125,000 square feet of warehouse floor space, a profusion of color, a cacophony of sound, all overlaid by the rich, earthy scent of growing things. Roses (of course), poppies, chrysanthemums, lilies, lavender, lilacs. Eucalyptus, dusty miller, echeveria succulent, myrtle, sword fern. When arrivals came from all over the world, every flower was in season. Every flower except, today, tulips.
Angel observed the elderly woman's wistful sweep of the floor and said bluntly, "You're not going to find tulips anywhere else, either. First shipment of the year came in today from Washington. Tractor trailer's air-conditioning failed, and this heat took `em down. Today we got a disaster on our hands. Tomorrow we'll be good."
"I can't come back. I just can't. The trip was…" She sagged. "Tomorrow I have to cook!"
Angel was a good guy. "You wanted three dozen pink tulips. I'll give you a dozen white hydrangeas and three dozen pink roses for the same price. Worth a lot more!"
The woman shook her head while tears leaked from her eyes. "I promised!"
What else could Zoey do? She stepped over to the cart, took a double fistful of tulips lying limp in a box and plunked them into an empty container. "They'll be fine if we get them in water." As she pulled her hand away, she ran her palms over the petals, then reached for another double handful of tulips and did the same thing.
"Hey, you, I've been in the business a long time." Angel was irritated and insulted. "I don't know if this bit of science is over your head, but putting dead flowers into tepid water never revives them."
"But…look at the blossoms," the woman said. "They do look better."
He looked, did a double take, rubbed his eyes and watched Zoey put another bunch of tulips into one of his containers. "What's in that water?" he muttered.
"Young lady, do you think these flowers will be good tomorrow for the luncheon I'm fixing those kids?" the old woman asked.
"I think they'll be good for another seven days," Zoey said firmly.
"Seven days? In this heat? Tulips can't last…" Angel gave up. "Sure, seven days. You revive dead flowers, I'm sure you can make `em last seven days."
Zoey smiled at him.
His grumpiness slipped and he smiled back. "You can stay and work if you want. You've got a way about you."
"I need to help this lady get these flowers out to her car. But—" she picked up an armful of drooping tulips and hugged them, then handed them to him "—you've got the only good-looking tulips on the floor. That'll be worth something, won't it?"
"Sure will."
"How much do I owe you for the flowers?" the old lady asked tremulously.
Angel looked greedily at the beautiful, healthy tulips in her arms. He looked at the dewy fresh tulips he held. He looked at Zoey. "They were dead flowers, lady. They're free."
He watched the two women slowly walk out of the warehouse doors, then turned to the vendor beside him. "Was that Zoey?"
"Yes," Mario answered. "This your first time?"
"I never believed it before."
"You have to see it to appreciate it."
"Think she'd want a job selling flowers?"
"No. She's a breeder."
"Done anything worth mentioning?"
"She bred Dianthus Elanor." Mario indicated the stems lined with small, star-shaped, fragrant yellow flowers.
Angel did a double take. "You're shittin'?"
"Lately I heard she's been designing colorful carrots."
"Does the world need colorful carrots?"
"Does the world need Dianthus Elanor? I guess so, since every time I get those stems in, I sell out."
They watched Zoey come back through the doors minus the flowers. She met their eyes, smiled and lifted a hand in greeting, then wandered toward another aisle.
"Does she always smile like that?"
"The last couple of times I saw her…no. Got a divorce and that was hard on her. But it looks like she's back to normal."
"Who would be dumb enough to divorce her?"
"The way I heard it, she divorced him."
But Angel didn't get to hear why.
A wholesaler rushed up, pointed at the tulips, and the process of bargaining began.
back to Top
"…a touch of magic, a dollop of mayhem, a drizzle of psychosis, a large splash of obsession, and just the right amount of sweet romance."—Publisher's Weekly about FORGET WHAT YOU KNOW 
"A town named Gothic. A flower breeder heroine with a psychic vibe who can't remember the traumatic events of her childhood. A killer who knows the secrets she's forgotten. Fabulous suspense with a second chance romance heart." — #JayneReads
"Dodd (Point Last Seen, 2022) deftly loads up the extraordinarily entertaining plot of her latest thrilling and chilling entry in her Gothic-set novels, making it all work with a cinematic flair that Hitchcock would envy, an inventively imaginative cast of characters that includes a former professional wrestler, and a sense of wit so dry it would be perfectly at home in Death Valley.
—American Library Association starred review about FORGET WHAT YOU KNOW