Darkness Chosen The Idea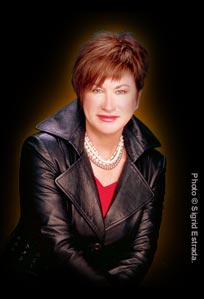 The idea for DARKNESS CHOSEN came to me as I watched one of my favorite movies of all time, Fiddler on the Roof. I wondered why the story appealed to me so much. I was pretty sure it was Tevye's dedication to his family, his God, and his traditions, and it was fascinating to watch as, slowly, everything he believed in was overturned by change. Everything, that is, except what mattered the most — his family and the bedrock of his faith.
I wondered what became of the family after they moved to America, and I began to plot a series of books about the displaced children of the family, their close ties to their parents, the process of adjusting to the new life, and the terrible occurrences that could tear the family apart if they let it.
At the same time, I was reading paranormal romance, which I love (A WELL FAVORED GENTLEMAN was my first paranormal) and analyzing why vampires worked so well as romance characters. I decided vampires are the ultimate alpha hero. They only mate with the woman who is their fate, and they can either give her the best sex of her life – or kill her. They are completely in control of the relationship. But vampires have constraints – they can't go out in daylight, crosses and holy water can harm them, and a skilled hunter can stake them through the heart. I daydreamed about heroes who were more invincible — and at that moment, something happened. Hm, it's a little vague in my mind, but I remember a blinding flash of light, the two ideas meshed, and I had the concept for a four-book paranormal series, Darkness Chosen, featuring a family who immigrates from Russia and who just happens to be fearless, invincible shapeshifters. I had to write Darkness Chosen. I was born to write Darkness Chosen.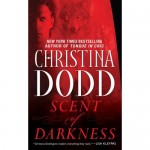 I was absolutely enthralled as I figured out the epic battle of good and evil that is the basis of the mythology, and I plotted each book in a fever of excitement, taking care to make the romance between my shapeshifter hero and my very mortal heroine the heart of the story. I hope you enjoy all four books, SCENT OF DARKNESS, TOUCH OF DARKNESS, INTO THE SHADOW, and INTO THE FLAME, on the shelves and on your eReader now!
Warmly,
Christina Dodd
P.S. WILDER FAMILY HALLOWEEN, the epilogue to both Darkness Chosen and the Chosen Ones, is free to read on my website. For collectors, it's also available for purchase, but please do take the opportunity to read it for free first!
My printable book list sorted by genre/series/in order. 
 My Books by Series list. 
Join my mailing list for book news, contests and intriguing personal glimpses of the writer's life.