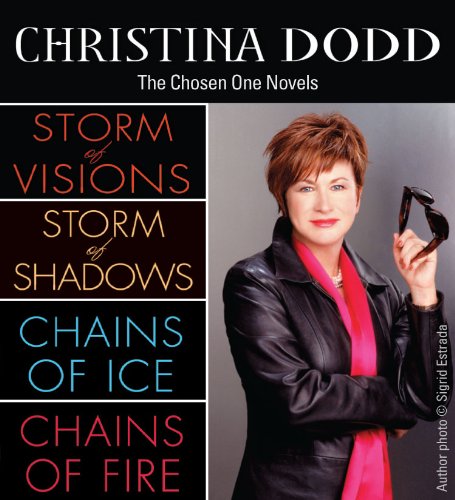 The Chosen Ones
July 3, 2012

Available in: e-Book
Christina Dodd: The Chosen Ones Novels
When the world was young, twins were born. One brought light to a dark world. The other, darkness and danger. They gathered others around them, men and women destined to use their powerful gifts for good or evil. Today, their descendants walk the earth as the Chosen, and the ultimate battle has begun… in the first four novels of bestselling author Christina Dodd's popular paranormal series.
Included in this ebook compilation:
1. STORM OF VISIONS
2. STORM OF SHADOWS
3. CHAINS OF ICE
4. CHAINS OF FIRE
Not included in this ebook compilation:
5. STONE ANGEL: The Chosen Ones novella
6. WILDER: The Chosen Ones Grand Finale
All books are also available separately. Click titles for buy links and to read excerpts.
"A star in any genre! Christina Dodd writes with power and passion—and always leaves me satisfied!"— J.R. Ward, author of the Black Dagger Brotherhood