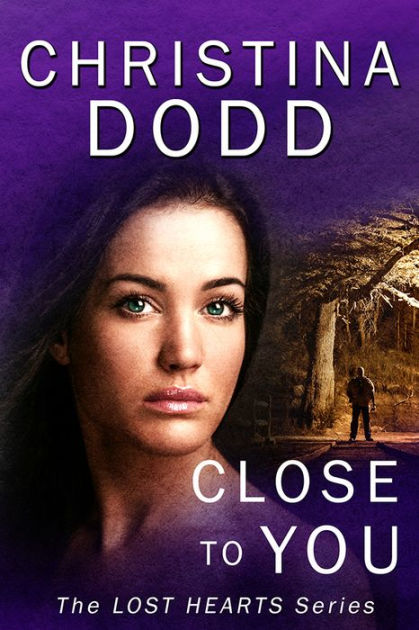 Lost Hearts #3
July 28, 2016
Pocket Books
Available in: Paperback, Audio, e-Book (reprint)
Close to You
"White-hot action and sizzling sensuality power…[the] high-octane, blow-out finale" (Publishers Weekly, starred review) of New York Times bestselling author Christina Dodd's thrilling Lost Hearts romantic suspense series.
Caitlin Prescott was only a baby when her parents disappeared. Adopted by a wealthy Texas oil family, she became Kate Montgomery and grew up with no memory of her parents or siblings, who have been searching for her, hoping to right a terrible wrong that was committed twenty-two years ago in a small Texas town.
Now an ambitious young news reporter, Kate realizes she is being stalked soon after landing her dream job at an Austin TV station. Why did a car try to run her down? Who would want to kill her? Turning her precarious situation into a story, she takes on a bodyguard and follows him on the job. But she didn't plan on the cool, blade-sharp strength of Teague Ramos or the attraction that sizzles between them. When Teague connects the death of an Austin socialite to unanswered questions about Kate's childhood, she finds herself unlocking dangerous doors to her past. Now, with only her mysterious bodyguard to protect her, Kate is on a high-stakes chase that may lead her to the family she has never known—or into the trap of a ruthless killer.
Originally published April 2005 in mass market paperback by Pocket Star and self published May 2014 in eBook format.
CLOSE TO YOU is the third book in the Lost Hearts series, which follows the Prescott family after it is broken apart by treachery. In CLOSE TO YOU, Kate Montgomery (Caitlin) is the youngest sister, a mere baby when she was adopted, and the only child who knows nothing of her past — yet her past has just caught up with her.
Teague looked across the formally decorated ballroom at Kate, elegant in her ankle-length red shantung silk sheath and strappy gold sandals.
She seemed to feel his gaze on her. She turned away from her conversation, and she met his eyes. Her lashes drooped.She smiled with such implicit invitation, Teague took a step before he realized it.
But no. She was on a date with a lawyer, a proper man who fit into her social class. Teague was nothing but her bodyguard.
Then Kate did something Teague never could have anticipated. She slid her palm down her hip, smoothing the red silk until the thin material was taut against her skin.
Heat flashed through him.
Kate looked...it looked as if...but no. That was impossible. She would never do as he had demanded. She would never leave off her thong.
If she did, she would sure as hell never tell him in the middle of a party when he could do nothing about it. That would be too cruel a revenge for his ultimatum.
Her eyelids fluttered up; she looked at him with the sultry invitation of a temptress. And she mouthed: No panties.
All three Lost Hearts books, JUST THE WAY YOU ARE, ALMOST LIKE BEING IN LOVE and CLOSE TO YOU are now published in ebook with bonus material!
Make sure you join my mailing list so I can notify you when my new titles are released!
back to Top