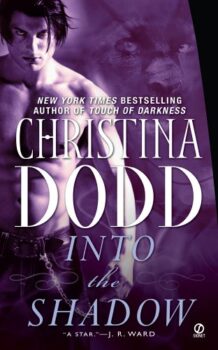 Darkness Chosen #3
March 16, 2021
Signet
Available in: Paperback, Audio, e-Book (reprint)
Into the Shadow
From beloved paranormal author Christina Dodd, another addition to her romantic Darkness Chosen series….
For the ability to transform into a heartless predator, a brutal warrior promised his soul — and the souls of his descendants — to the devil. Now, one thousand years later, the Wilder brothers battle the darkness inside them….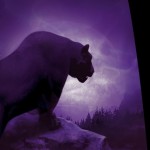 Blessed — or cursed — with the ability to change into a sleek, cruel panther, and driven by a dark soul he's accepted as his fate, powerful Adrik Wilder abandons his family and his honor to pursue a life of wickedness. He excels at every vice, kidnapping strong-willed Karen Sonnet and forcing her to welcome the helpless pleasure only he can give her.
But Karen's spirit and passion make him question the force of his family's curse, for she could be the key to their survival. And when a new evil emerges, Adrik must choose whether to enact revenge on his enemies and redeem his soul…or save Karen from a fate worse than death.
Listen to an audio excerpt:

INTO THE SHADOW is the third book in the Darkness Chosen series, about Adrik, the Wilders' son who was lost to them and falls into evil. He has only one hope of salvation, the love of a good woman. Yet he cannot force Karen's love, and that is a hard lesson to learn…
The dream started as it always did, with a gust of cold Himalayan air striking Karen Sonnet's face.
She woke with a start. Her eyes popped open.
The darkness in her tent pressed on her eyeballs.
Impossible. Tonight, she'd left a tiny LED burning.
Yet it was dark. Somehow, he'd obliterated the light.
No. No, it was a dream. Just like all those other nights.
But she could have sworn she was awake. She heard the constant wind that blew through this narrow mountain valley, whistling through the granite stones outside and buffeting the ripstop nylon canopy that protected her — barely — from annihilation, and the high, sweet chime of the bells hung across the tent flap. She smelled the scent of tobacco, spices and wool her interpreter had left behind. She felt the menacing cold slipping its cold fingers into the tent …
She strained to hear his footfall.
Nothing.
Still, she knew he was here. She could sense him moving across the floor toward her, and as she waited each nerve tightened, stretching …
His cool hand touched her cheek, making her gasp and jump.
He chuckled, a low, deep sound of amusement. "You knew I would come."
"Yes," she whispered.
As he knelt beside her cot, she breathed in his scent: leather, cold water, fresh air, and something else — the smell of wildness. He kissed her, his cool lips firm, his breath warm in her mouth.
She hung suspended in time, in place … in a dream. Yet he kissed as if he were real, not a shadow in the night, and as he lingered her body stirred, her breasts swelling, the familiar longing growing deep inside.
How many nights had it been? Two months? More? Sometimes he didn't come for one night, two, three, and on those nights she slept deeply, worn out by hard work and the high, thin air. Then he'd return, his need greater, and he touched her, loved her, with a edge of violence sharp as knife. Yet always, she sensed his desperation, and welcomed him into her mind … and her body.
This time, he had gone almost a week.
He slid down the zipper on her sleeping bag, each tooth making a rasping noise, each noise making Karen's heartbeat escalate another notch. He started at her throat, cupping it, pressing on the pulse that raced there. He pushed the bag aside, exposing her to the cold night air. "You wait for me … naked." He pressed his palm between her breasts, feeling her heart beat. "You're so alive. You make me remember …"
"Remember what?" He sounded American, without a hint of accent, and at the times of madness, when she thought he must be real, she wondered where he was from and what he was doing here.
But he didn't want her to think. Not now. Greedily, he caressed her slight breasts, one in each palm. His hands were long, rough, callused and he used them to massage her while with his thumbs, he circled her nipples.
She made a raw sound in her throat.
"You're in need." His voice deepened. "It's been a long time …"
"I've been waiting."
"And that was my torment, that I could be here with you."
It was the first time he'd ever suggested he needed this as much as she did. She smiled, and somehow, in this pitch dark, he must have seen her.
"You like that. But if you've tormented me, I must torment you in return." His head dipped. He took one pebbled nipple in his mouth and suckled, softly at first, then as she whimpered, with strength and skill.
He made her go crazy.
But then — any woman who dreamed a shadow lover was already halfway to insane.
back to Top