The Idea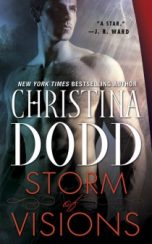 Like most of my ideas, the Chosen Ones started when I wasn't paying attention to writing. Instead, I was watching the first season of Grey's Anatomy. I was fascinated by the way the interns met, learned about each other and their jobs, and faced disasters, personal and professional. Because I loved the show so much, I analyzed why I cared so much for these characters — who were not always likable — and rooted for them as they melded into a close-knit group of friends and colleagues. I realized it was because, as the series went on, they became family to each other, and family stories are what I love.
At the same time, I had left a thread dangling in the Darkness Chosen series. In the series, children who were abandoned and rejected by their parents had gifts of power, and my readers wanted to know why and how.
Fueled by excitement, I began to wonder how I could create an ensemble cast of disparate characters forced together by circumstances beyond their control. What if they had been abandoned as infants and raised in difficult circumstances? What if they are drafted by a mysterious, ancient organization called the Chosen Ones who are the world's last bulwark against evil? What if the worst happened, and the new, inexperienced Chosen are left alone to battle the devil and all his forces, save civilization … and decide who should change the toilet paper?
Once I decided on the arc of the series, I developed characters of the Chosen Ones themselves, four men and three women, each with a unique and powerful gift — and I wondered who could possibly make these reckless, dangerous, embattled Chosen fall in love. At last I had all the ingredients of the stories I love to write — very human heroes and heroines riddled with flaws and unprepared for the challenges that face them, a powerful enemy, the ultimate battle to fight, and the kind of passionate, irresistible romance between one man and one woman that is the stuff of legend. Of course, I had to include one member of the beloved Wilder family. I hope you enjoy the books (in order), STORM OF VISIONS, STORM OF SHADOWS, CHAINS OF ICE, CHAINS OF FIRE, the novella STONE ANGEL, and the thrilling climax, WILDER.
Warmly,
Christina Dodd
My printable book list sorted by genre/series/in order. 
 My Books by Series list. 
Join my mailing list for book news, contests and intriguing personal glimpses of the writer's life.