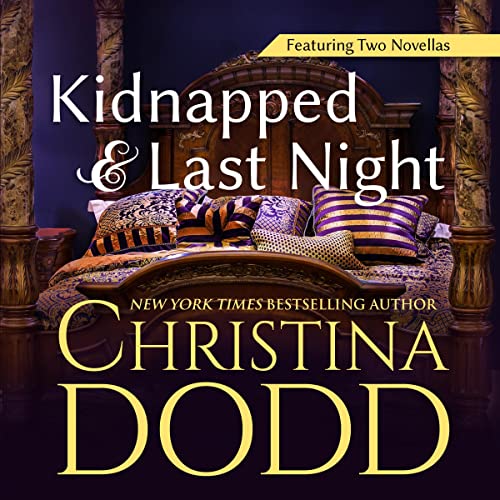 Once Upon a Pillow
September 20, 2022

Available in: Audio
Kidnapped and Last Night
KIDNAPPED:
The knight's plan is simple. Kidnap the maiden. Take her back to the castle. Marry her. Use her fortune to care for his estate. Only one thing could possibly go wrong: he could steal the wrong woman, and find his own heart is stolen… Also available in eBook!
LAST NIGHT:
The man in her house is a stranger to her, a danger to her … and the one man she should never love. What events of passion and peril could occur on this, their last night at historic Masterson Manor? Also available in eBook!
First time in audiobook! New York Times bestseller Christina Dodd brings you two fabulous and funny romance novellas about a magnificent bed and the lovers who have shared it through the ages.