Attend a Christina Dodd Autographing!
The third full-length Virtue Falls suspense, BECAUSE I'M WATCHING, is out now in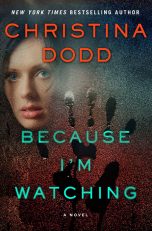 hardcover (see the shimmer!) and ebook. I have no new autographings scheduled, but I left autographed copies at these great stores and they ship. Call now!
Seattle Mystery Bookstore
Downtown Seattle (206) 587-5737 They ship internationally and they have lavender sachets made with lavender grown on our property!
The Poisoned Pen
Scottsdale Arizona (480) 947-2974  I sent with lavender sachets for you. Call now and reserve your copy! 
Third Place Books
Montlake Terrace (Seattle) (206) 366-3333 They ship!  
University Bookstore
Bellevue WA (425) 462-4500 Free shipping in the U.S.!
If you're in NW Washington, you can pick up your signed copy of BECAUSE I'M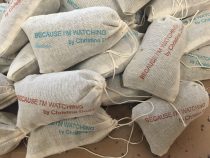 WATCHING at:
Barnes and Noble
4099 Meridian
Bellingham WA 360 647-7018 (5 copies)
Barnes and Noble
19401 Alderwood Mall Pkway
Lynnwood WA 425 771-2220 (3 copies)
Barnes and Noble
Northgate Mall
Seattle  WA 206-417-2967 (3 copies)
Barnes and Noble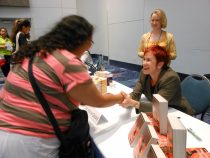 Downtown Seattle
206-264-0156 (3 copies)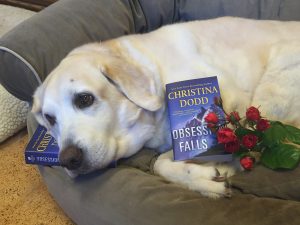 While in Houston, I autographed copies of OBSESSION FALLS and VIRTUE FALLS and left them at these stores … who ship! Give them a call and order your copies.
Murder by the Book
713-524-8597
(Paperbacks only)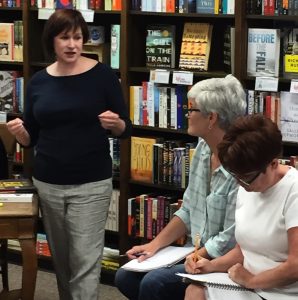 Blue Willow Books
(281) 497-8675
(paperbacks and hardcovers)
Katy Books
(281) 578-7770
(paperbacks only)
I signed copies of VIRTUE FALLS, OBSESSION FALLS and WILDER at Barnes and Noble/River Oaks, copies of VIRTUE FALLS, OBSESSION FALLS at Barnes and Noble/Town and Country, and copies of VIRTUE FALLS, OBSESSION FALLS and BETRAYAL at Barnes and Noble/First Colony. Pick up your copies at the stores!