Your autographed copy of WRONG ALIBI!
Sadly, this year, with the release of WRONG ALIBI, I can't meet you in person. But we can do the next best thing!
Friend and bestseller Jayne Ann Krentz and I have suspense titles out at the same time, and we've contacted two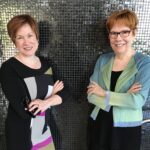 wonderful, supportive independent bookstores who are happy to collect pre-orders. All you have to do is order online from the Poisoned Pen Bookstore in Scottsdale AZ or call or email Page 2 Books in Burien WA, tell them you'd like an autographed copy of WRONG ALIBI and/or Jayne Ann Krentz's ALL THE COLORS OF NIGHT and how you'd like it signed, and the books will be sent to you. But (you knew there was a but, didn't you?) you must order by November 20.

To order from Poisoned Pen:
Pre-order Jayne's romantic suspense ALL THE COLORS OF THE NIGHT ("Paranormal secrets, revenge and a mad scientist. All in a day's work for a couple of psychics.")

Pre-order my suspense WRONG ALIBI ("In the Alaskan wilderness, the hunted can become the hunter.")

To order from Page 2:

Call or email the store to place your order for a signed book. Books ordered through the website will not be signed.

phone: (206) 248-7248

email: books@page2books.com

For your amusement, as we sign the books, Jayne and I will be hosting each other on Facebook. There will be cheese and wine. Because of course. Watch for dates and times!

Jayne persists on calling every outing we do together a What could possibly go wrong? event. Which is an exaggeration because nothing bad ever happens, as you can see by this photo from the previous Poisoned Pen autographing.

So I'm calling this the, Nothing is going to go wrong, Jayne event. Order your copies of ALL THE COLORS OF THE NIGHT and WRONG ALIBI now!

Read a RIGHT MOTIVE excerpt here.

Put RIGHT MOTIVE and WRONG ALIBI on your Goodreads To-Read list for notifications of future contests!

Watch and download the WRONG ALIBI video here. It's lovely!

Updated Printable book list sorted by genre/series/in order.

Books by Series list with clickable covers.

Make sure you join my mailing list so I can notify you when my new titles are released!