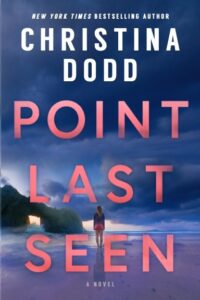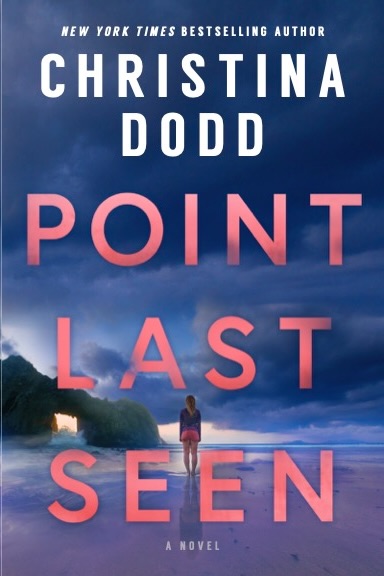 When Elle washed up on a lonely beach, she was already dead. Loner Adam Ramsdell found her and revived her. Now she can't remember who she is, how she got in the cold waters of the Pacific or whose fingers squeezed those bruises around her throat. She fears every friendly face is a mask, every kind word a lie. With amnesia that leaves her unsure of her own past—could the killer be staring her in the face?
New York Times bestselling Jayne Ann Krentz interviewed me, how I got the idea for POINT LAST SEEN, the creation of the small village of Gothic California, and she read a scene with such drama and emotion she gave me chills. Watch here!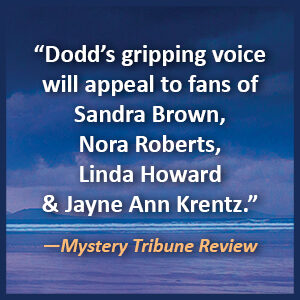 POINT LAST SEEN will be available in July 26 in ebook, trade paperback, hardcover and audiobook.
Add POINT LAST SEEN to your Goodreads to read list.
Preorder POINT LAST SEEN  from your favorite independent bookstore or online:
If you're not already a newsletter friend, what are you waiting for? I'd love to welcome you. You'll enjoy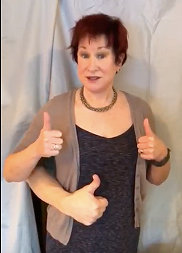 book updates, book sales, surveys, and humorous insights to the writing life. Join!
Christina Dodd downloadable/printable book list sorted by genre/series/in order.
Christina Dodd Books by Series. Click covers to read excepts, listen to audiobook chapters and find buy links.