POINT LAST SEEN is out now, and here is information you'll need to join in the fun:
Interviews to watch!
Reviewer/bookseller John Charles of the Poisoned Pen Bookstore posed some fascinating questions about the creation of Gothic California, the inspiration/desperation that led to POINT LAST SEEN, and we both give book recommendations! You can watch it on or on The Poisoned Pen Facebook Page or, if you don't like Facebook (and who can blame you?) you can watch it on YouTube.
Over 250o+ views on this video!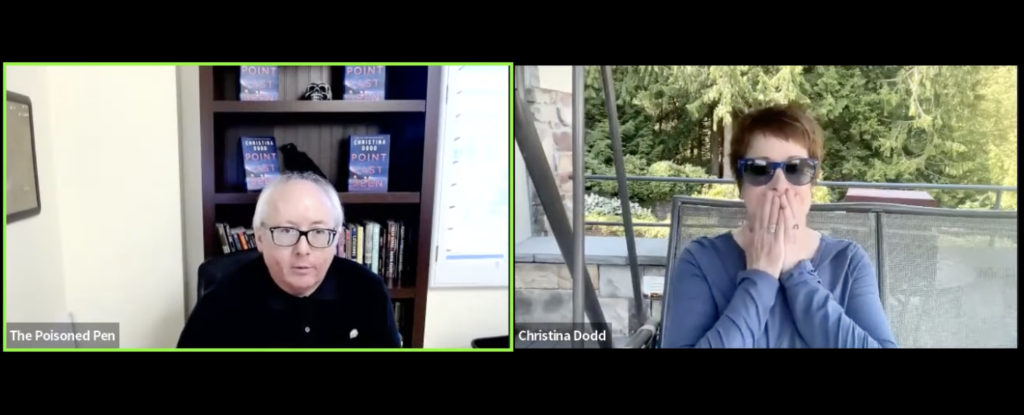 Susan Elizabeth Phillips, Jayne Ann Krentz and I were supposed to interview each other about our current releases. And we did. Sorta. Three longtime friends chat and laugh on Susan Elizabeth Phillips's Facebook page.
Over 2000 views on this video!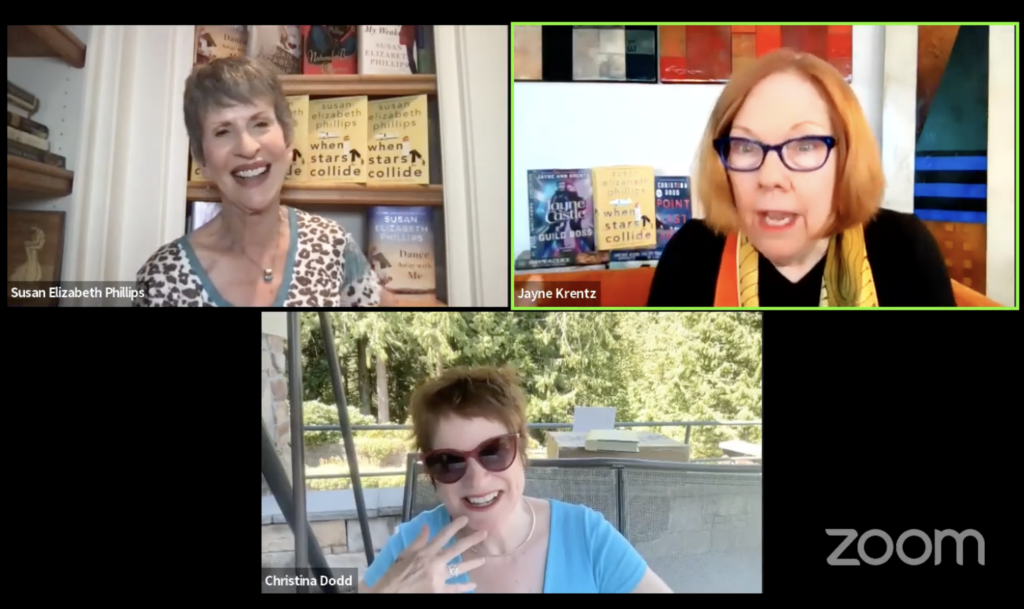 Podcasts to listen to!
The Inside Flap: "We're joined by Christina Dodd for a fun chat about her new thriller Point Last Seen, why she had to abandon her cruise ship book, the friendly Canadian airport security,  her amazing fire pit, and the bad luck she's had with some of her choices of novel settings." … Since I apparently rattle on without listening to myself and remember very little of what I said, I had to listen to this one myself. Fun interview!
Author Stories: Reading, writing, and inspiration vs. desperation while plotting POINT LAST SEEN. Listen on the site or on YouTube.
The Poisoned Pen interview is also available as a podcast.
Order a copy of POINT LAST SEEN!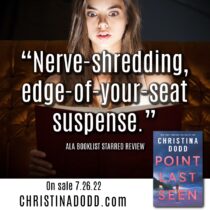 Autographed: The Poisoned Pen Bookstore, Scottsdale AZ
Online order or by telephone 480-947-2974
Autographed: Page 2 Books, Burien WA (206) 248-7248
email: books@page2books.com