Have you ever wondered how a publisher creates cover art? Me, too!
I got an amazing insight when my audiobook publisher, Brilliance Audio, sent me the proposed cover art for my historical romance, IN MY WILDEST DREAMS (Governess Brides.) Some images aren't licensed for publication on my website so can't be included, but take a moment and browse through the images they used for research, the images they decided were right for the story, and why.
Of most interest to me:
CREATIVE DIRECTION: In the famous gardens her father has nurtured for the family for years, the heroine locks eyes with the viewer with a self assured gaze. The garden behind her is verdant and lush, while wisteria hangs in the middle distance. In Victorian flower symbolism wisteria signifies a warning against clingy and over-passionate love, which reflects the difference between Celeste's girlhood crush on the younger brother and her slow romance with the elder brother. OVERALL IMPACT: Romantic, Daring, Lush
See if you agree that they achieved their aim.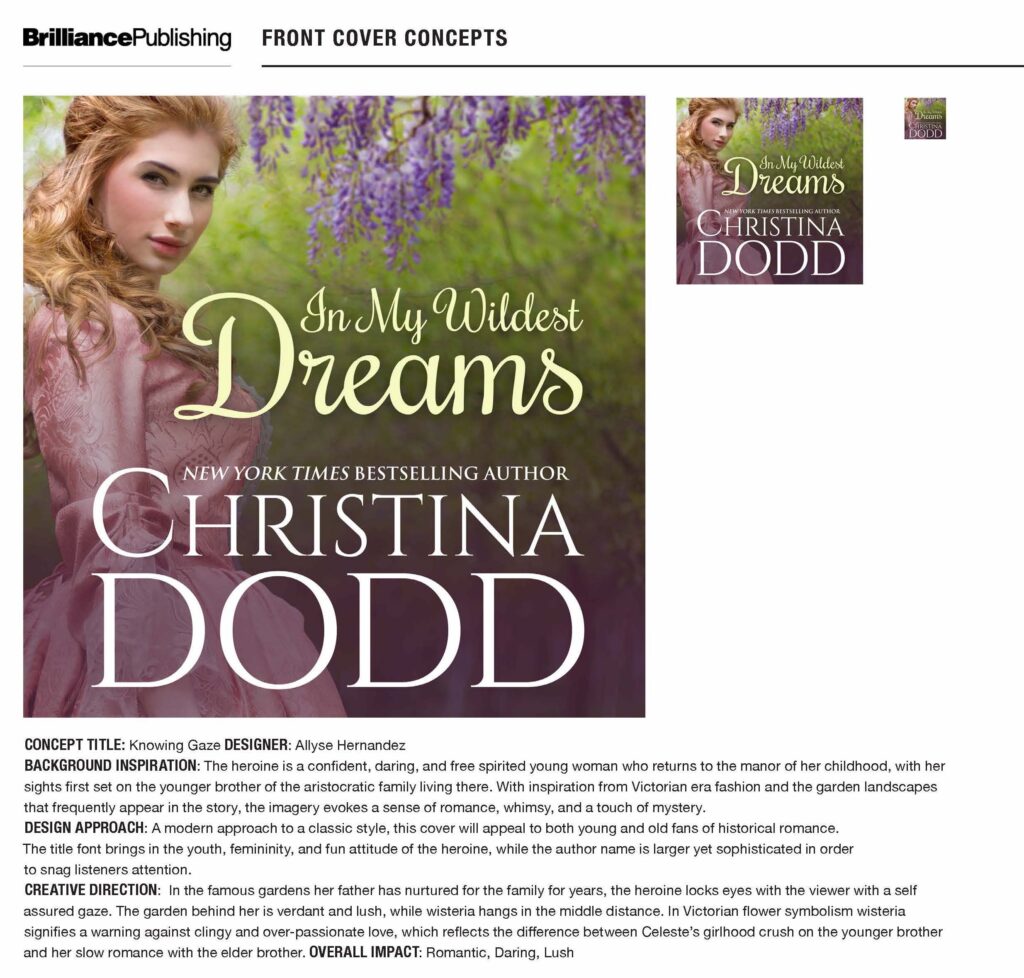 Want your own audiobook copy of IN MY WILDEST DREAMS? Order it here:
Here's the audiobook page with all the Christina Dodd books currently in audio. To make it easy to find what you're looking for, it's sorted by genre: Suspense, Paranormal and Historical. Scroll down to find your genres.
While I adore the paper/ebook cover of IN MY WILDEST DREAMS. I adore the audio cover for completely different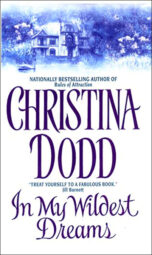 reasons. You can order a paper or eBook copy of IN MY WILDEST DREAMS (Governess Brides) from your favorite local bookstore or from these online retailers:
E-Book
Read about the infamous three-armed cover.
Christina Dodd downloadable/printable book list sorted by genre/series/in order.
Christina Dodd Books by Series. Click covers to read excepts, listen to audiobook chapters and find buy links.
Join my mailing list now for book updates and a free short story, THE WATCHER.