Many readers ask how did I get the idea for the Lost Hearts series… There are so many contemporary ideas to be found! On the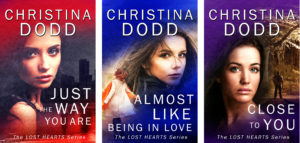 internet, on television, and in real life. JUST THE WAY YOU ARE is the first of a three part series, and the idea sprang to life when I heard about a couple who adopted a family of six children from the ages of seventeen years to six months. I knew that each one of the children would have different conflicts about losing their biological parents — for instance, the oldest might understand what had happened, the middle children might feel abandoned, and the baby wouldn't remember any other life.
From there, it was a short leap to the concept of a family who were separated from, not only their parents, but each other. I knew they would search for each other. I knew they would want to discover what happened to their parents. And I knew they would want to find a sense of belonging and true love.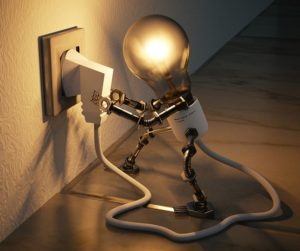 In JUST THE WAY YOU ARE, that love had to be particularly intense to distract Hope Prescott from her quest. Hope is the typical oldest child. She's an overachiever who takes responsibility for the loss of her siblings, and seven years later searches desperately for the other children. At the same time, she cares for everyone who calls into Madame Nainci's answering service where she works. When she mistakes wealthy businessman Zachariah Givens for his butler, Zack falls for the woman with the sexy voice and the charming candor and keeps up the charade. He pursues her, persuades her with kisses, and leads her into passion. But when  inevitably she discovers how he has lied to her, Zack must prove his devotion by solving the mystery that haunts Hope's past. It's the only way he can convince her that their futures lie together.
As the trilogy progresses, each story ends with a clue about who the heroine of the next book will be, and partially solves the mystery of what happened to separate their family. I hope you enjoy Zack and Hope's story, as well as ALMOST LIKE BEING IN LOVE: Lost Hearts #2 and CLOSE TO YOU: Lost Hearts #3. For curious readers and eager writers, all of the ebooks are enhanced with extra material: synopses, deleted chapters and my commentary.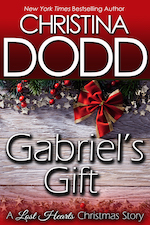 Gabriel is the foster brother; his story is intertwined throughout the Fortune Hunters series. He's the hero of DANGER IN A RED DRESS and the main character in GABRIEL'S GIFT, a Christmas short story epilogue for both series.
You can read excerpts of all books here on my website.
My "Books by Series."
My downloadable/printable book list sorted by genre/series/in order.
Find more Christina Dodd suspense. 
For news of future sales, Join my mailing list.