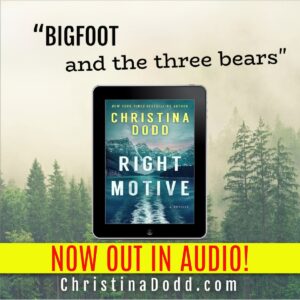 It's just another Tuesday in Rockin, Alaska: one bear cub, two Bigfoot sightings, three corrupt law officers and a sting operation that will test new police officer Gabriella Donatti to the limits.
Right Motive is a stand-alone novella from New York Times bestselling author Christina Dodd. Set in the same world as her novel Wrong Alibi, in small-town Rockin, Alaska, this story is packed with her trademark mystery, unforgettable characters, plot twists and humor. RIGHT MOTIVE is all-new in Audiobook!
RIGHT MOTIVE is also in eBook!
"Bigfoot and the three bears."
"Absolutely delightful."
"Witty dialog and quirky character insights."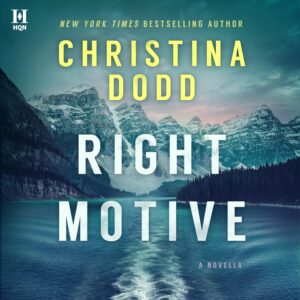 Put RIGHT MOTIVE on your Goodreads To-read list or review it:

I'd love to have you as a newsletter friend. Join now and receive a free Virtue Falls short story, THE WATCHER!
Printable/downloadable booklist sorted by genre, series and in order.
Books by Series with covers and links.