For the first time, WILDER: the Chosen Ones is out in audiobook!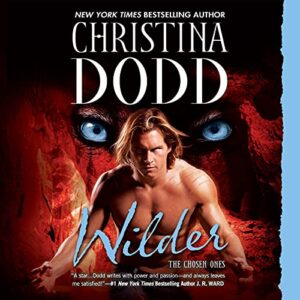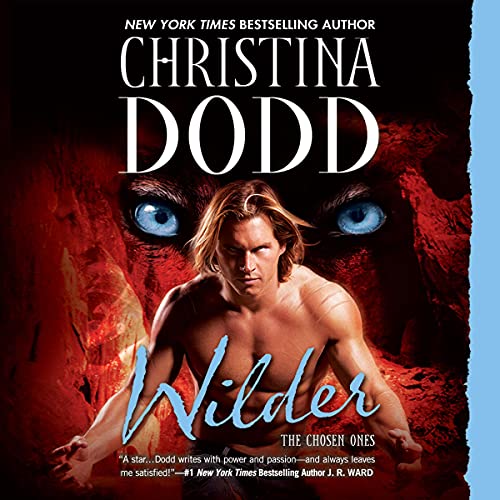 With the audio publication of WILDER, the Chosen Ones series is complete (except for the novella STONE ANGEL, which is on the audiobook schedule for 2022) and all five audiobooks are ready for you to binge on.
STORM OF VISIONS : An explosion at headquarters. A mismatched band of untrained heroes. A reluctant psychic. The ultimate battle between good and evil. And the eternal question—why didn't you change the toilet paper?
STORM OF SHADOWS : The prim librarian meets a dangerous man of mystery and finds herself on the run into a life of peril, adventure, and passion…also a Paris makeover!
CHAINS OF ICE : Wildlife observer Genny Valente seeks the man who can lead the Chosen Ones in their battle against evil—and captures him. Now what's she going to do with this powerful guy?
CHAINS OF FIRE : Betrayal, wealth, and a passionate past unite and divide Chosen Ones and eternal lovers, Samuel Faa and Isabelle Mason. Will they sacrifice themselves to save each other?
WILDER: Christina Dodd's classic retelling of Beauty and the Beast; Aleksandr Wilder's story.
An Amazon Editor's Pick for Best Romance!
Click each title to listen to a free sample chapter narrated by talented voice actress, Samantha Brentmoor.
WILDER is also available in ebook. Sadly, the book industry has been hit hard by the supply chain problems and it's no longer available in paperback.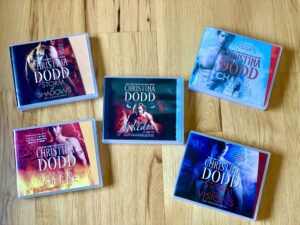 "A star in any genre! Dodd writes with power and passion–and always leaves me satisfied!"–New York Times bestseller J.R. Ward, author of the Black Dagger Brotherhood
If you're not already a newsletter friend, what are you waiting for? I'd love to welcome you. You'll enjoy book updates, book sales, surveys, and humorous insights to the writing life. Join!
Want more paranormal? Listen to my cult favorite paranormal series, Darkness Chosen, now complete in audiobook.
Audio book page; a complete viewing of all Christina Dodd books currently published in audio.
Updated Printable book list sorted by genre/series/in order.
Books by Series list with clickable covers.