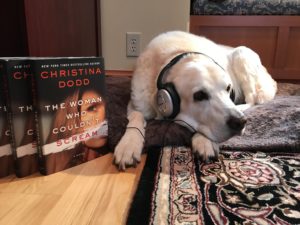 As you know, RitterDog is a fan of audio books. He listens to relax (he's an expert at relaxing), and loves the Virtue Falls series. Of course, he insists on telling people he's my ghost writer… 
😉
Listen free or download the first chapter of THE WOMAN WHO COULDN'T SCREAM here.
Want to k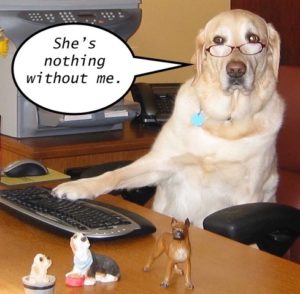 now more about Ritter? Read Christina Dodd and Ritter the (Almost) Assistance Dog here.
Want a "Books by Series and in Order" page? It's here.
Want the printable booklist sorted by genre/series/in order? It's here.