Free 1st Chapter Audiobook Download!
Only one week until the publication of THE WOMAN WHO COULDN'T SCREAM. Hm, what kind of tidbit I could offer to whet your appetite? How about a chance to listen, free, to the audio of the first chapter?  Here's the link, listen on my website or download and listen on your mobile device. Enjoy, and remember — the whole book is free with a trial Audible membership at Audible and Amazon. My publisher tells me iTunes Audio will put up the audio link on September 5.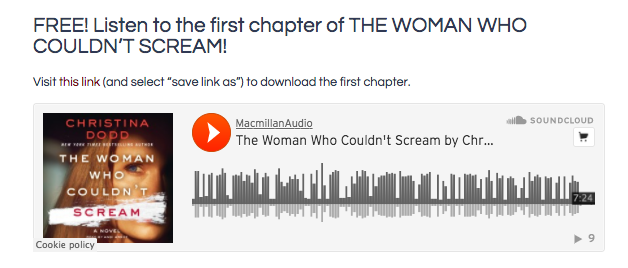 Of course you can pre-order the book in hardcover and ebook from your favorite bookstore or online.