Just released! OBSESSION FALLS in paperback and e-book! Get OBSESSION FALLS in paperback at Amazon, Barnes and Noble, Books-a-Million or at your local bookseller, or for Kindle, Nook, Apple Books, Kobo, GooglePlay.
* From Bookbub: Books to Read If You Love Nora Roberts. "Why we recommend it (OBSESSION FALLS)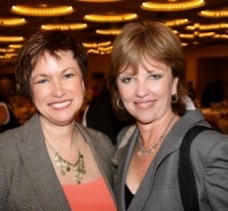 : If you're a fan of Nora's In Death series, you'll delight in this tale of suspense by another master of the genre. Dodd delivers an engrossing mystery, a strong heroine, as well as revenge, suspense, and—of course—romance."
* "That ending! Holy bleep! Still reeling over that!" —PJ Ausdenmore, reviewer for the Romance Dish, on letting me know she named OBSESSION FALLS one of her best books of 2015! Another honor for the quaint (and deadly) coastal town of Virtue Falls.
So far OBSESSION FALLS has:
* Library Journal: "Best of the Year."
*BookPage: "Best of the Year."
* Starred BookList review."The plot's twists and turns are handled with a positively Hitchcockian touch, while the brilliantly etched characters, polished writing, and unexpected flashes of sharp humor are pure Dodd."
* BookPage Top Pick. "A spooky, nerve-stretching read that is sure to please Dodd's many fans."
* RT Reviews Top Pick. "The evolution of this heroine from everyday individual to relentless survivor adds an intensity that will keep you on the edge of your seat."
* Starred Library Journal review. "A remarkable mesmerizing series."
I love getting these honors! But it's you who make my heart sing when you send me letters and talk to me online about the Virtue Falls series. Every time I hear from you, it's a present. Thank you!