You picked a great WILDER FAMILY HALLOWEEN cover! Thank you! Remember, you (and everyone else) can read WILDER FAMILY HALLOWEEN free here on my website anytime. It's a fun little epilogue for a (formerly) great paranormal family. (Warning!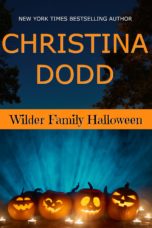 Spoilers if you haven't read the books!)
If you're a Darkness Chosen collector, you can also buy a copy of WILDER FAMILY HALLOWEEN for 99 cents. But enjoy it first for free!
Want to read more about your favorite paranormal family? There's some fun stuff here, including:
And there's more about the Chosen Ones, too.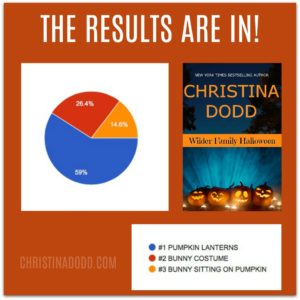 Did you miss your chance to vote on the cover? Join my newsletter and get a whiter smile, toned without exercise and develop a green thumb! … Not really, but you will the first to hear all the news. Join now! I'd love to have you as a newsletter friend.
Printable booklist (Updated)
Books by Series and in Order