BECAUSE I'M WATCHING hit Amazon's List of Best Romance of 2016! This is my first time to make the list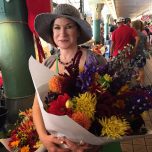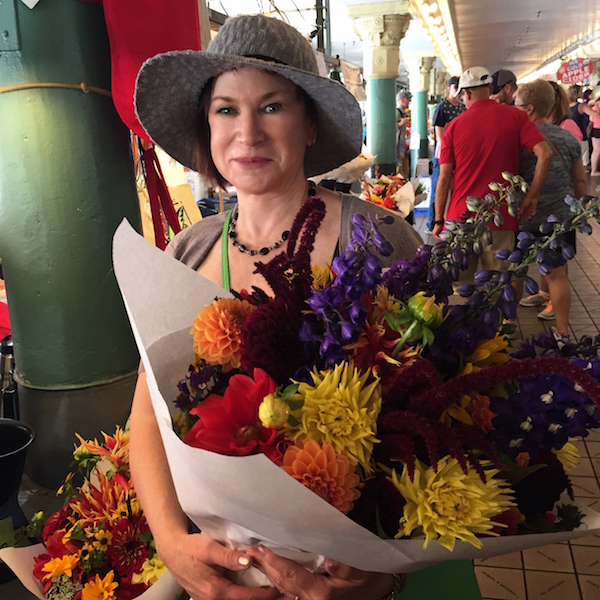 with any of my books, and I'm honored to be in the company of such great authors…and I'm so happy for Jacob and Mad Maddie, Kateri and all of the fabulous Virtue Falls characters! Most of all, thank you for your support and enthusiasm. BECAUSE I'M WATCHING is a word of mouth book—my readers tell other readers who tell other readers, and I am honored and grateful. Thank you! So far BECAUSE I'M WATCHING has received:
— A Booklist starred review: "Dodd continues her flawless pivoting from romance to suspense…"Scary, sexy, and smartly written, BECAUSE I'M WATCHING is Dodd at the top of her game."As if that weren't enough, BECAUSE I'M WATCHING is one of Booklist's Top Ten Romances for 2016. This is a huge honor; Booklist is the official magazine of the American Library Association!
— A starred Library Journal review, "Two emotionally damaged characters find hope, self-forgiveness, and love in this exquisitely crafted, modern version of Gaslight…"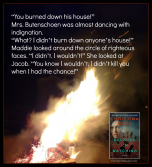 — A Barnes and Noble Review titled, "Just Try to Put Down Christina Dodd's BECAUSE I'M WATCHING: We Dare You,"
— An RT Reviews Top Pick: "Virtue Falls has seen its fair share of the evil that can live in the hearts of some individuals, but it has also seen the triumphant spirit of others.…From the opening page (of BECAUSE I'M WATCHING), Dodd reels readers into this eerie and darkly suspenseful tale that will remain with them long after they finish the book. A creepy classic." 
The venerable literary magazine, Kirkus Reviews, gave BECAUSE I'M WATCHING a starred review: "Another smart, dramatic mystery that will keep readers flipping pages until the very end, with unexpected twists, psychological tension, and emotional depth. Another Virtue Falls winner."
Suspense Magazine said, "This incredible author offers up many twists and turns which will sound something like an Alfred Hitchcock narrative, as the two main characters are caught up in a world of oddities, creepiness and revenge. This is the third book in the Virtue Falls series and, if possible, the best yet!"
Wow. Just … wow. View the cover and the shimmer on this brief video! Order the fabulous hardcover from Amazon, Katy Books, Books-A-Million, IndieBound, Barnes & Noble, at your favorite bookstore, or in eBook: Kindle, Nook, GooglePlay, Apple Books and Kobo. Want an autographed copy? These bookstores ship!  And don't forget you can download and listen to the first audio chapter!