LIFE LAST SEEN
When you've already died, there should be nothing left to fear… When Adam Ramsdell pulls Elle's half-frozen body from the surf on a lonely California beach, she has no memory of what her full name is and how she got those bruises ringing her throat.
GIRL LAST SEEN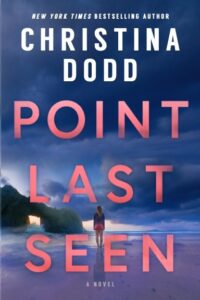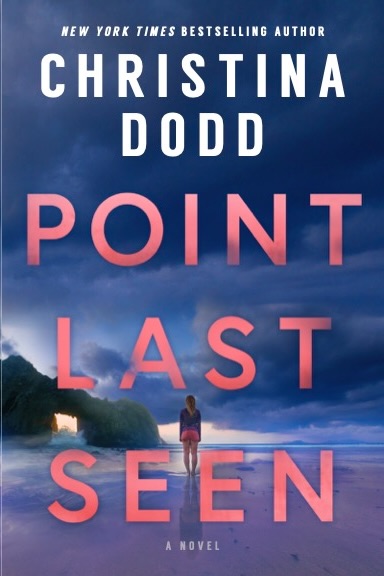 Elle finds refuge in Adam's home on the edge of Gothic, a remote village located between the steep lonely mountains and the raging Pacific Ocean. As flashes of her memory return, Elle faces a terrible truth—buried in her mind lurks a secret so dark it could get her killed.
POINT LAST SEEN
Everyone in Gothic seems to hide a dark past. Even Adam knows more than he will admit. Until Elle can unravel the truth, she doesn't know who to trust, when to run and who else might be hurt when the killer who stalks her nightmares appears to finish what he started…
Coming July 26, 2022 in ebook, hardcover, trade paper and audiobook. Want an autographed copy? Pre-order a personalized copy from the Poisoned Pen Bookshop in trade paperback or hardcover!
Pre-order from your favorite independent bookstore or online:
You'll enjoy the POINT LAST SEEN excerpt!
Want to add POINT LAST SEEN to your Goodreads To-Read List? Here's the link!
To learn more about Gothic: the Last Seen in Gothic series, the characters, the suspense and the romance, join my mailing list. It's the best way to get all the funny, creative tidbits about the writing and the stories. There are contests and book sales too! I'd love to welcome you. Join now!
Updated Christina Dodd Printable book list sorted by genre/series/in order.
Christina Dodd Books by Series list with clickable covers.