Yes, it's me. No, this isn't as wonderful as the three-armed cover, but my publisher did send me a horrified email about the blunder on the newly-released OBSESSION FALLS paperback. I'll give you a hint. Every letter on this cover should be part of an actual English word.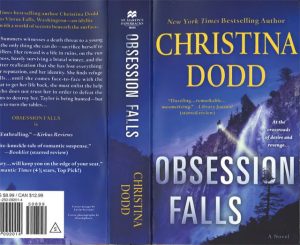 Waiting…
Waiting…
Can't find it? Look on the spine on the top right under St. Martin's Press. That is supposed to read NOVEL. Not MNUDK.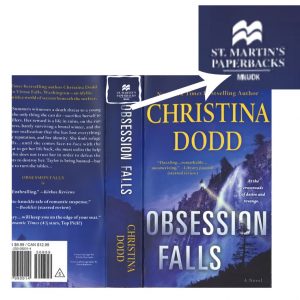 My agent asked if it was a three-armed MNUDK.
My husband very seriously explained MNUDK is the Klingon word for novel.
Do you have a funny thought about my OBSESSION FALLS MNUDK…er, novel? I'd love to hear it!