The wonderful Brilliance Audio Publishing is bringing out my classic paranormals, many for the first time in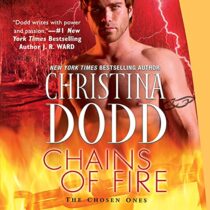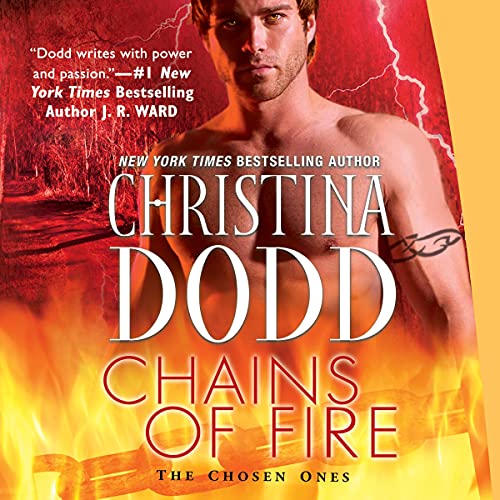 audiobook! The latest from the Chosen Ones:
Samuel Faa is a Gypsy lawyer with the power to control minds. Isabelle Mason is wealthy, privileged, and refined, and has the gift for healing. Two of the Chosen Ones, they share a past filled with love and betrayal, and a future denied by fate—until the day they're trapped underground. No way out. No way to deny the passion that still burns beneath the surface. When danger threatens, Isabelle has only one choice: to place her trust in the power of the one man she could never forgive…or forget.
"A star in any genre! Dodd writes with power and passion–and always leaves me satisfied!"–New York Times bestseller J.R. Ward, author of the Black Dagger Brotherhood
CHAINS OF ICE: Around her, tall trees lifted their branches to the sky. The woods were tall, deep and dark, and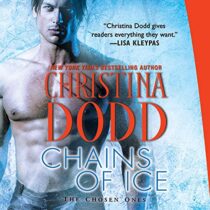 somehow Genny thought it smelled old … so old. Something drifted down to the forest floor, and Genny half expected to see that it was one of Hansel and Gretel's bread crumbs. But it was a pine needle … no, two … no, three … shaken from the trees by the barest wisp of wind. Then the breeze died, and the silence was profound; the soil and trees swallowed every sound.
And someone was watching her.
Make sure you listen to the audio clip. It's free and fun!
STORM OF SHADOWS: The new Chosen must fight for the good of mankind, everything depends on them, yet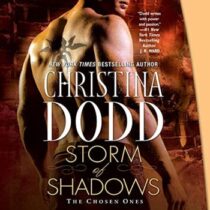 they've lost all their support and all their research materials — and because they'd dealing with an ancient legend and a fight between good and evil, they need as much help as they can get. So they turn to the traditional source of information: the library, and a slightly clumsy, completely clueless librarian named Rosamund Hall…
For you, another free and fun audiobook clip!
STORM OF VISIONS: Jacqueline finished taping the gauze over the wound and stepped back to examine her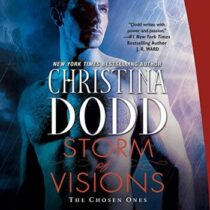 handiwork. She nodded as if pleased. Then her gaze wandered across Caleb's shoulders, his chest, his belly …
God. What she did to him.
And what he did to her. For she closed her amber-brown eyes for one betraying moment. "You can put on your t-shirt now."
He reached for it.
"And leave."
And yes, there's another exciting audiobook clip for STORM OF VISIONS.
The remaining two Chosen Ones are STONE ANGEL and WILDER, coming soon in audiobook.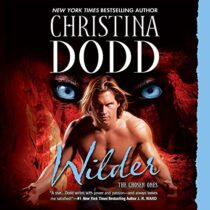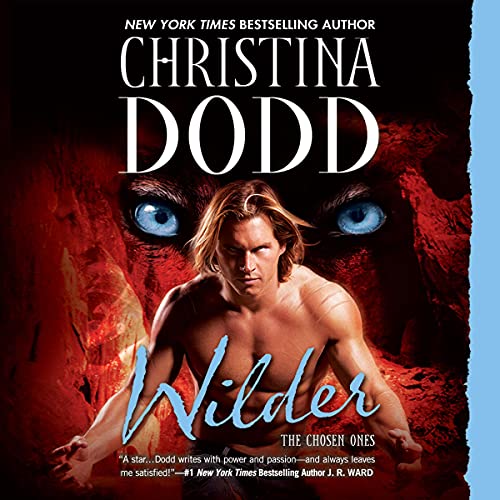 Want more paranormal? Listen to my cult favorite paranormal series, Darkness Chosen, now complete in audiobook.
All books in the Chosen Ones and the Darkness Chosen series are available in ebook.
To see the audiobook upcoming publication schedule, click here.
If you're not already a newsletter friend, what are you waiting for? I'd love to welcome you. You'll enjoy book updates, book sales, surveys, and humorous insights to the writing life. Join!
Audio book page; a complete viewing of all Christina Dodd books currently published in audio.
Want to follow the fascinating process of re-designing the IN MY WILDEST DREAMS cover? Read!
Read an interview with audiobook voice talent Khristine Hvam!
Updated Printable book list sorted by genre/series/in order.
Books by Series list with clickable covers.