Christina's Friends Don't Want to Murder Her
I've posted the newest newsletter for you:
— HARD TO KILL news: A funny review and a Pinterest board
— For you audio fans: DEAD GIRL RUNNING and Strand Magazine
— New videos: Concrete project (starring The Husband), and more!
Dear Ones,
You know how much I love a witty review, and I cackled when I read this one for HARD TO KILL on Goodreads: "I'm concerned that author Christina Dodd only has friends who want to murder her. 
"
When I told my friends, they said stuff like, "Not all the time," and "I swear I never said a word." READ MORE…
HARD TO KILL now!
I hope you enjoy HARD TO KILL, the introductory Kellen Adams short story adventure, out today for Kindle, Nook, GooglePlay, Kobo, and iBooks. Here's a brief excerpt: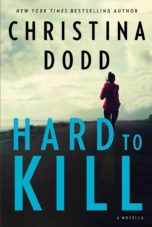 "What about you?" Hackett asked. "What are you going to do when you get out?"
"I'm in for the long haul," Kellen replied. "I'm career military."
"But you're pretty!"
She looked at him sideways.
"I mean… not that you're not a damned good soldier…" He glanced around wildly, looking for an escape, stiffened, pointed and yelled, "Watch out!" 
Many of my newsletter readers found HARD TO KILL free as a bonus read in the paper edition DEAD GIRL RUNNING. Join my mailing list and you'll always be up-to-date with this kind of great news!
Want to read HARD TO KILL and don't have an eReader? Easy-peasy. Download a free app like Kobo, iBooks for iOS, Kindle for Mac or Kindle for PC, and read on your phone, tablet or computer.
Happy reading!
Rae's Dog has a Name!
When I asked you to name Rae Di Luca's new dog, 2019 of you voted, and a lot of you sent even more suggestions. Thank you to everyone! The overwhelming winner with 35.2% was…Luna! For Rae, who loves her, I'm sure her name will always be Bella Luna. When you help with the important tidbits of writing the Cape Charade series, it makes my job easier.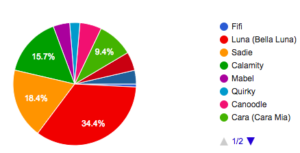 If you'd like to read an original scene featuring Rae, Max and Grandma Di Luca, it's here.
If you'd like to join in next time I have a fun fan activity, please join my newsletter and get a notification in your email.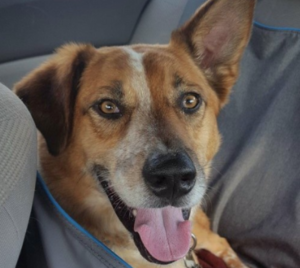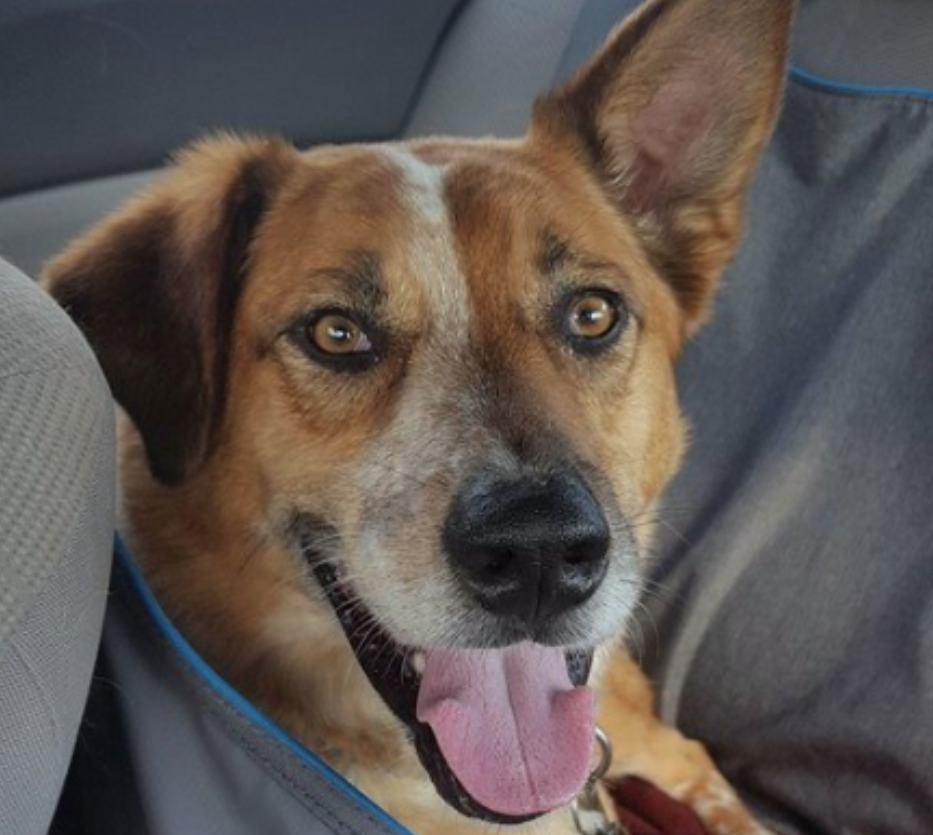 DEAD GIRL RUNNING Out now!
WHAT DOESN'T KILL HER (Had Better Start Running) Coming 1/29/2019
Printable booklist
Books by Series and in Order
Jayne Ann Krentz, Christina Dodd in Person!
The DEAD GIRL RUNNING booktour is over but never will it be forgotten. Pal Jayne Ann Krentz (Amanda Quick) and I flew to
Chicago, Phoenix, and Houston to sign at some of the best mystery bookstores in the nation. What was that like? We filmed the autographing at Poisoned Pen in Scottsdale AZ.The filming was done by rank amateurs (us), but entertaining if you'd like to watch us talk about writing, reading, DEAD GIRL RUNNING and THE OTHER LADY VANISHES, and real life. We also give each other a tough time. There's a lot of screaming laughter in the video, and man, do I wish I'd checked the angle of the filming. Good thing I have great legs.
I know that because my mother said to me, "You have great legs…and you got those from me." Heh! I hope you enjoy the video; it's almost like being there,  and thank you to everyone who came and everyone who has been so generous in your praise about DEAD GIRL RUNNING.
You can also watch other videos like:
The Tour of my Office
THE WOMAN WHO COULD SCREAM (My trip on the zipline)
The Dead Girl Running Book Trailer
The Husband creating pots out of tree stumps
Film Stars and Glamorous Photos!
Check out the photo page for the DEAD GIRL RUNNING autographing tour. There are pictures of author stars Jayne Ann Krentz (Amanda Quick), Susan Elizabeth Phillips and Mary Kay Andrews, as well as whatshername… Christina Dodd…
Autographed copies of DEAD GIRL RUNNING and THE OTHER LADY VANISHES are available at these local independent bookstores:
Murder By The Book
Houston TX
713-524-8597
Blue Willow Books
Houston, TX
(281) 497-8675
Katy Books
Katy, TX
(281) 578-7770
Poisoned Pen Bookstore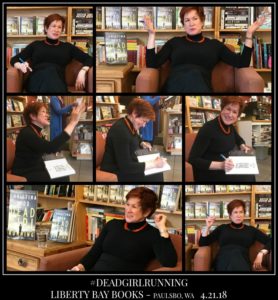 Scottsdale, AZ
480-947-2974
Anderson's Bookshop
Naperville, IL
630-355-2665
Page 2 Books
Burien WA
206-248-7248
Chapters Metrotown
Vancouver, BC
604-431-0463
Liberty Bay Books
Poulsbo, WA 98370
360-779-5909
All stores ship, some internationally!
DEAD GIRL RUNNING—Amazon Best Book of May!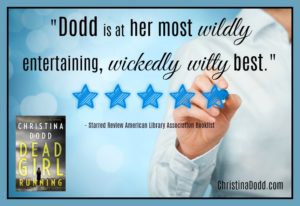 On May 1, Amazon released their Best Books of the Month, and DEAD GIRL RUNNING is on the list!
"Dead Girl Running is the perfect book for fans of The Girl on the Train."–Parade Magazine
"Complex, intense, and engrossing, this riveting romantic thriller has a chilling gothic touch and just enough red herrings and twists to keep readers on edge."—Library Journal *starred* review for DEAD GIRL RUNNING 
This murder mystery is the perfect pairing for a glass of wine and a kid-free night.— Working Mother Magazine
"You can always count on the ingenious mind of Christina Dodd to deliver fascinating, unusual & highly intriguing stories."—RT Book Reviews Top Pick for DEAD GIRL RUNNING 
"If you're still obsessing over Girl on the Train, Dodd's new release will be your new addiction."–Brit+Co Magazine about DEAD GIRL RUNNING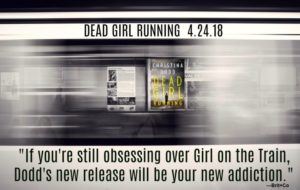 "Readers who enjoy Nora Roberts will devour Dodd's electrifying novels." -Jayne Ann Krentz, New York Times bestselling author about DEAD GIRL RUNNING 
"Disgruntled employees, picky guests, unreliable vendors—Kellen Adams, assistant manager of the Yearning Sands resort, can handle any of those issues without breaking a sweat, but a corpse is something different. … No one does high-stakes, high-voltage suspense quite like Dodd, and her latest flawlessly written novel is another guaranteed keep-the-lights-on-late read. From the unforgettable heroine with a past to the incisively etched cast of secondary characters to the brilliantly imaginative plot, Dodd is at her most wildly entertaining, wickedly witty best." — DEAD GIRL RUNNING *Starred* Review from Booklist, the official magazine for the American Library Association.
"A series of twists and turns lead to a surprising ending…Dodd does a masterly job of maintaining suspense."—Publishers'Weekly DEAD GIRL RUNNING
A note from Christina Dodd: Not that I object to DEAD GIRL RUNNING being mentioned in the same breath (twice!) as an eye-popping suspense bestseller, but with all due respect to everyone who loved GIRL ON THE TRAIN, I would like to point out that my all characters are likable, even the villains. Maybe especially the villains.
I hope you enjoy DEAD GIRL RUNNING!
THE WOMAN WHO COULDN'T SCREAM now out in paperback/reduced e-book prices
"Noooo!" I screamed. "I finished it, I finished it!" In one day. I couldn't put down "The Woman Who Couldn't Scream." — Goodreads review for THE WOMAN WHO COULDN'T SCREAM
THE WOMAN WHO COULDN'T SCREAM is now out in paperback with reduced e-book prices! Get it at your favorite bookstore or:
You'll enjoy my video reaction to the first WOMAN WHO COULDN'T SCREAM paperback, and the bonus excerpt of DEAD GIRL RUNNING included. Lovely!
Parade Magazine about DEAD GIRL RUNNING, "The perfect book for fans of Girl on the Train."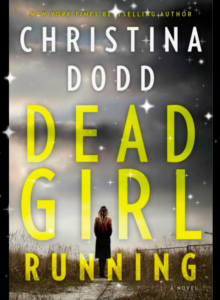 "Kellen Adams is still haunted by the mysterious past she can't seem to remember, but she'll soon discover that her escape to a remote resort won't give her the clarity she needs as guests start showing up dead on the property. Dead Girl Running is the perfect book for fans of The Girl on the Train."—Parade Magazine
Parade Magazine included DEAD GIRL RUNNING  on their, "20 must-have books for your spring reading list." Good timing, since Amazon, Wal-Mart and Barnes and Noble have put the trade paperback on pre-order sale for 20% off! Grab it now; who knows how long the sales will last?
DEAD GIRL RUNNING (out April 24, 2018; pre-order now!)
Trade Paperback: Amazon,Barnes and Noble, Indiebound, Books-a-Million
eBook: Kindle, Nook, iBooks, Kobo, GooglePlay
Hardcover: Amazon, Barnes & Noble, Indiebound, Books-a-Million
Audiobook: Audible (iBook audio link to come)
DEAD GIRL RUNNING: the video!
My publisher, HQN Books, made a DEAD GIRL RUNNING book trailer, like a movie trailer only… well, you know. It's brilliant andmoving and shows you the kind of journey you're going to take with Kellen Adams in DEAD GIRL RUNNING. Take 51 seconds and watch.
Then take this quick survey and tell us your opinion. What do you think? Does it make you feel as if you're walking in her shoes? Do you never watch book videos? My publisher is very interested in your response, and so am I. Thank you!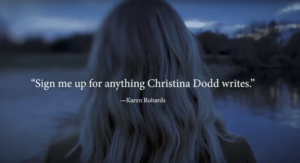 If you're not already a Christina Dodd newsletter friend, please take a moment to join at https://christinadodd.com. You'll get book news, exclusive contests, and treehouse updates delivered right to your inbox! Join now!
Autographing Photos!
Thank you to all the librarians at the American Library Association in Denver for welcoming me so kindly! We chatted, I autographed 72 DEAD GIRL RUNNING advanced reading copies in 45 minutes, and gave out Cape Charade lavender sachets. We ran out of arcs except for the one last display copy. I visited the restroom and when I came back, a woman was standing there lamenting that she'd missed me. One of my team reached for the display copy. The other one said, "Christina Dodd is standing right behind you." Of course, I hugged that darling woman for making me feel so good and I signed that last copy to her…
Also…bears. Yes, ALA is fun in many different ways!
Here are some of the photos from the signing. (Scroll down for me posing with the giant poster for DEAD GIRL RUNNING.)
I hope someday to sign a book for you, too! Just in case, here's the current autographing schedule, with new events being added every week. There's no telling where I'll pop up — or who will be with me! (Hint: JAK and SEP.) You can keep an eye on the website or (better) join my newsletter! I'm incredibly chatty, tell silly jokes, and my big contest is coming up soon. Join!