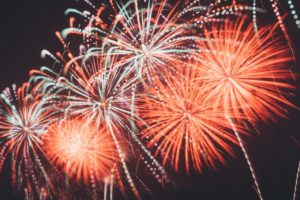 Wallet warning! The American Library Association's Booklist 101 Best Romance Novels of the Last 10 Years is out, and BECAUSE I'M WATCHING is on it! " The tautly written novel's plot proves that Dodd knows exactly how to keep readers' nerves jangling; at the same time, her irresistibly dry wit helps lighten some of the darker twists and turns. Scary, sexy, and smartly written, Because I'm Watching is Dodd at the top of her game." What an honor to be on this list with so many fabulous writers!
What this list means to you — you'll follow the link, find a lot of fabulous books you haven't read, and you'll buy! That's why I included the wallet warning; I may have (ahem) done something like that myself.
If you haven't read BECAUSE I'M WATCHING (2016 Amazon Best of Romance, 2016 Booklist Best of Romantic Suspense, "Books To Read If You Love Nora Roberts!"-Bookbub), you can buy it now in ebook, paperback, hardcover and audio at your favorite local independent bookstore or:
Bonus! BECAUSE I'M WATCHING includes two chapters from THE WOMAN WHO COULDN'T SCREAM, the next Virtue Falls thriller.
FREE! Listen to the first audio chapter of BECAUSE I'M WATCHING!