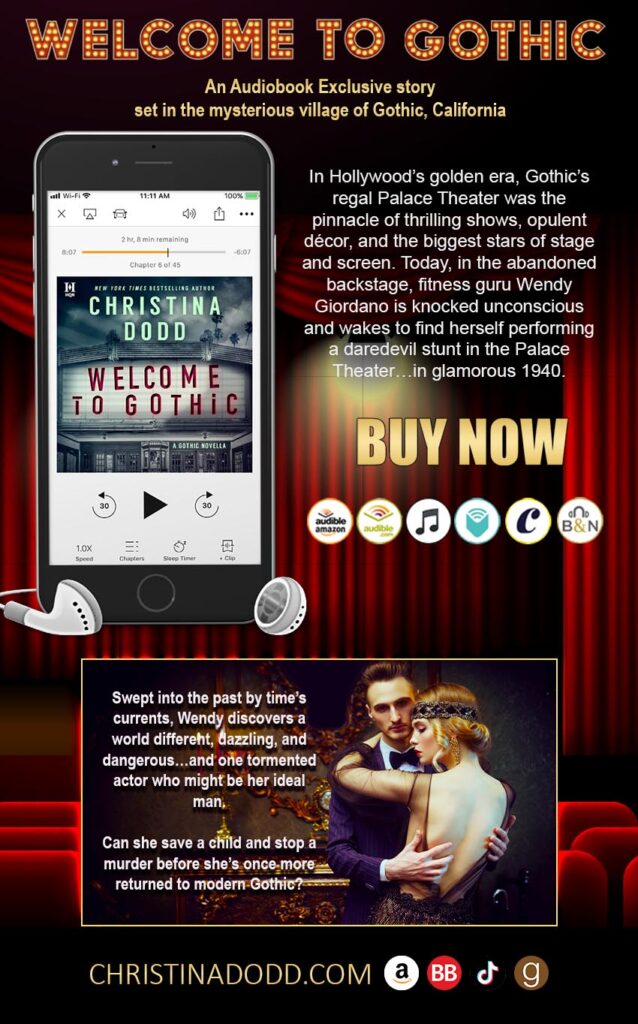 Now an audiobook exclusive!
Listen to an excerpt.
WELCOME TO GOTHIC, a Time Travel romantic suspense and audiobook exclusive, out now for your reading enjoyment. A novella companion to Christina Dodd's popular Last Seen in Gothic series starring POINT LAST SEEN, on sale now, and FORGET WHAT YOU KNOW, coming March 7!
Become a mailing list friend for breaking news about more stories set in Gothic, California (like when WELCOME TO GOTHIC will be released in eBook!)
Printable/downloadable booklist sorted by genre, series and in order.
Books by Series with covers and links