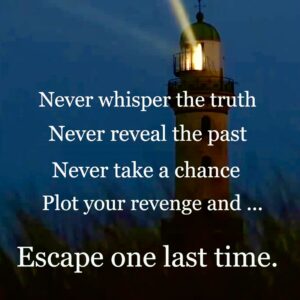 It's been months of back and forth with the creative souls in the Canary Street Books art department, but we have a cover…. annnd… I don't love it. Don't get me wrong, it's good, but it's giving me Texas sky when a tornado is forming vibes. This cover makes me jumpy, uncomfortable, threatened…in suspense. Wait… maybe that's good?
Can't wait for release day? CLICK HERE and the excerpt tab to read the opening of EVERY SINGLE SECRET (this will also explain the lighthouse on the cover!)
When you're done, please:
#1 Give me your opinion about the cover
#2 Add EVERY SINGLE SECRET to your Goodreads TBR 
#3 Enjoy the beverage of your choice knowing you did your part for the good of humanity today (Okay, a little dramatic, but you still earned that beverage.).
And how could I forget? Pre-order your copy of EVERY SINGLE SECRET, coming March 5, 2024 in hardcover, ebook and audiobook!
BUY NOW
If you're not already a newsletter friend, what are you waiting for? I'd love to welcome you. You'll enjoy book updates, book sales, surveys, and humorous insights to the writing life. Join!